No other brand in the cycling universe can shake up the cycling establishment with technological advancements like SRAM. 1 x 12, TwentyTwo or 1×11 – SRAM rethinks the familiar and discovers the extraordinary and the new. Eagle, RED eTap, WiFli, Yaw, DoubleTap or Hydro are further proof of SRAM's radical and innovative way of thinking. The sheer shifting performance alone makes a significant difference. Gear changes under full load, on the roughest terrain, uphill – and all without having to loosen your grip. Sport Import is SRAM distributor since 2002.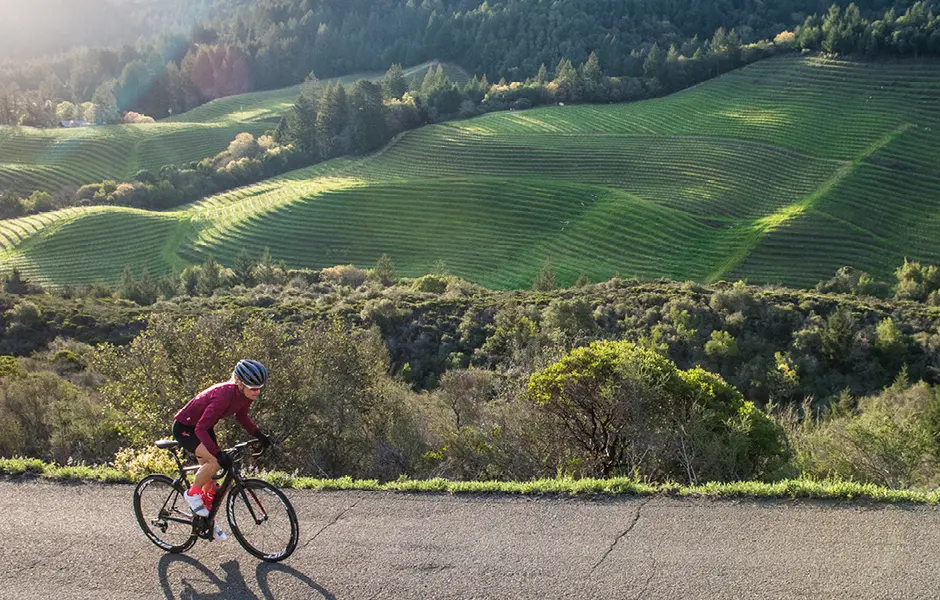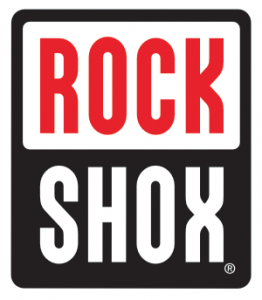 In 1990, RockShox revolutionised the mountain bike world with the RS-1: this innovation marked the beginning of the triumphant advance of suspension systems on the trails of the world. Steel springs, air and oil systems, materials such as magnesium, aluminium, plastics or carbon – RockShox used every possibility to design efficient, low-maintenance bicycle suspensions for sports and everyday life. Their engineers have succeeded in combining ride comfort, serviceability, durability and, of course, functionality in all their products. Sport Import is RockShox distributor since 1992.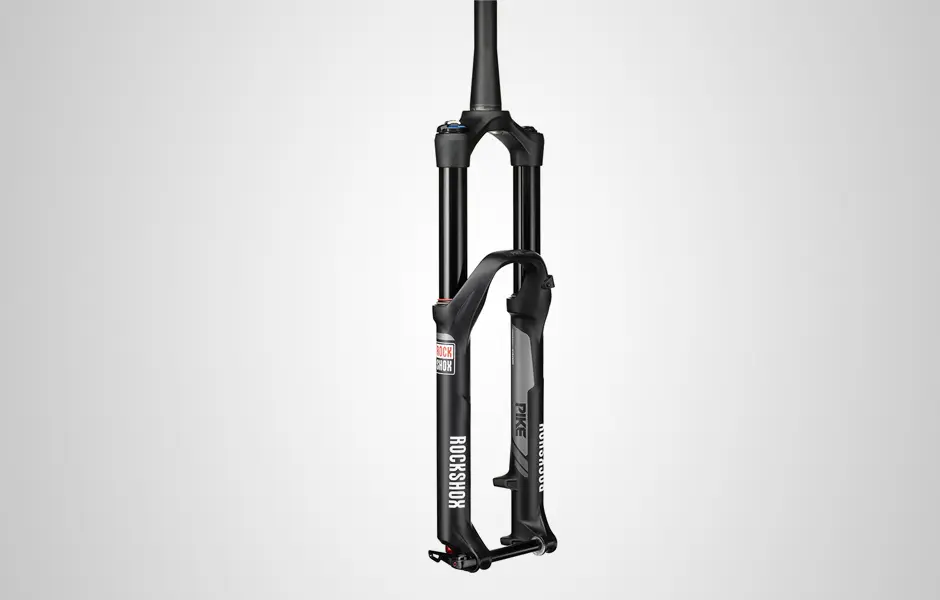 Founded in 2007, this outstanding line of accessories, which has already won numerous awards worldwide, stands for engineered design. From multitools to pumps to lighting, Lezyne offers the ultimate in terms of product quality, enhanced by a unique design. A team of engineers and designers led by Micki Kozuscheck ensures all Lezyne products are consistently of excellent quality. In their own production facility in Taichung, Taiwan, the company has full control of all aspects of the manufacturing process. Sport Import is Lezyne distributor since 2014.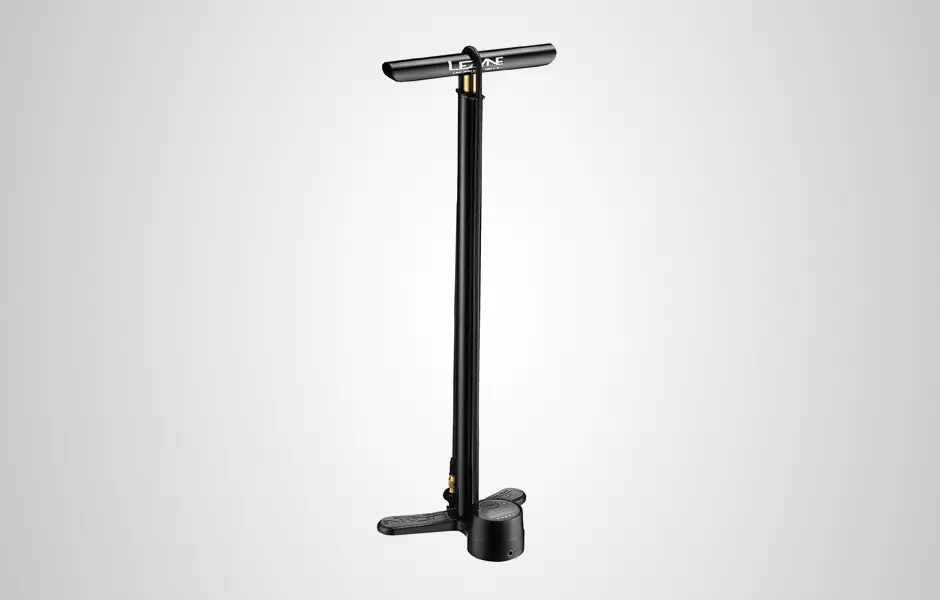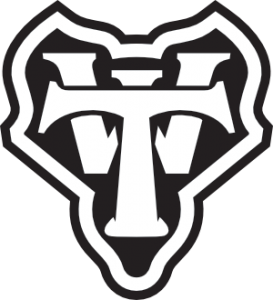 Founded in 1982 in Marin County, California, WTB is a pioneering MTB brand. At that time, in the early 80s, there was a lack of high-quality mountain bike accessories because MTBs were rather rare whimsicalities, not established bike models. The three founders, including Mark Slate, nevertheless took on the challenge of developing durable components. Successfully! WTB also bravely took on the gravel bike market and is now one of the most successful brands in this field. Sport Import is WTB distributor since 2019.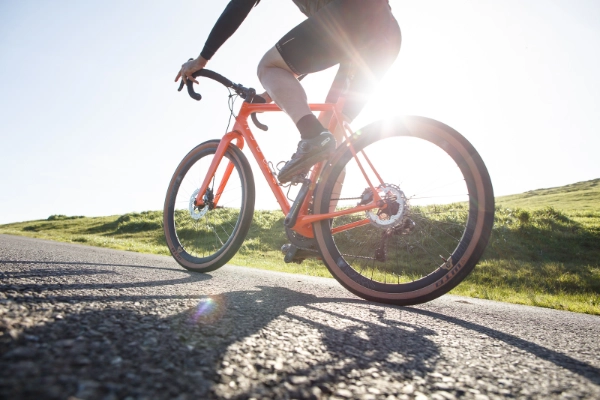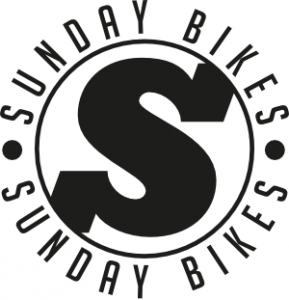 "You have chosen wisely" is the confident slogan of Sunday Bikes. And rightly so, because since its launch in 2005, Sunday has been one of the most successful BMX companies in the parts and complete bike sectors. Sunday Bikes stands for absolute passion in BMX sport – because at this company, BMX riders make bikes for BMX riders. Founded by street pioneer Jim Cielencki and co-developed by other pro riders, Sunday has been proving itself in the BMX scene for over 10 years now and is considered a trailblazer with its BMX innovations.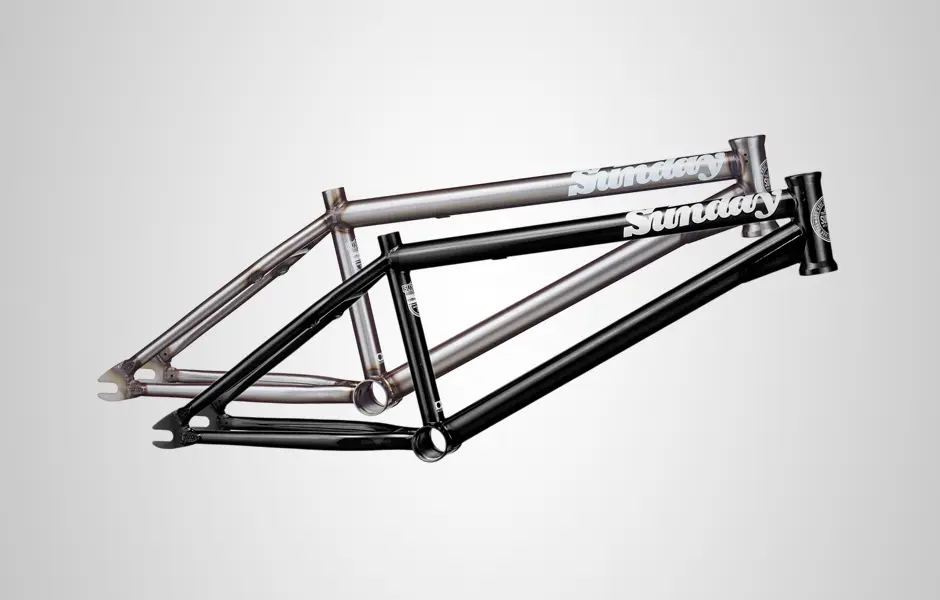 After two years of development, Gary Erickson officially founded his company CLIF Bar in 1992, giving the sports world a delicious, high-energy sports bar. Today CLIF Bar produces bars in various flavours and is still owner-managed. The quality of their products is excellent – CLIF Bar is now the No. 1 energy bar supplier in North America and primarily uses organic ingredients.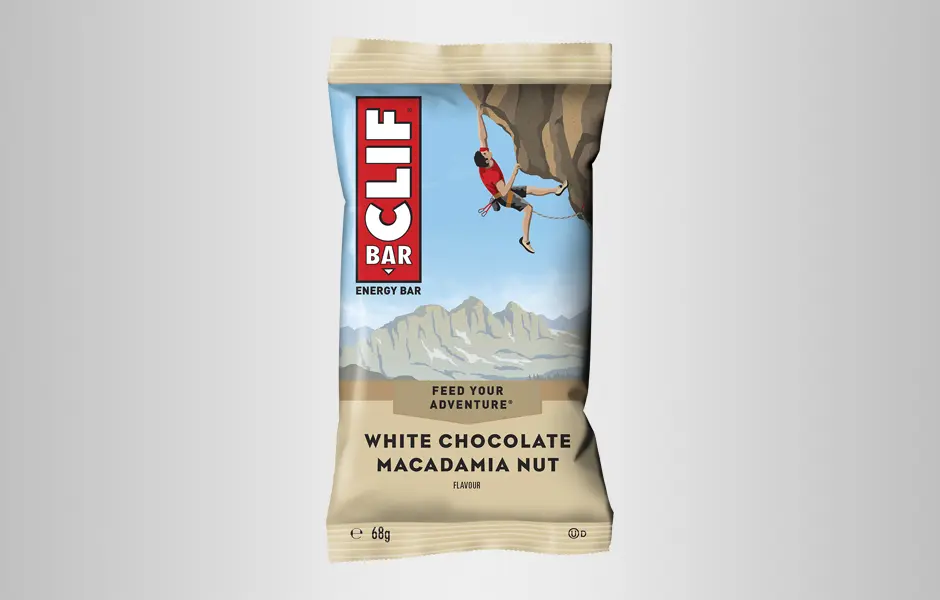 Zipp is one of our most-wanted brands. Zipp has built this reputation by focusing on the four core qualities of a perfect wheel: aerodynamics, stiffness, durability and weight. Zipp has a special solution for every mission, whether it is time trials and Ironman distances, angular downhill rides, gravel adventures or steep trail descents. To create the optimum quality mix, experts had to spend countless hours in wind tunnels, materials labs and, of course, on the road and in the field.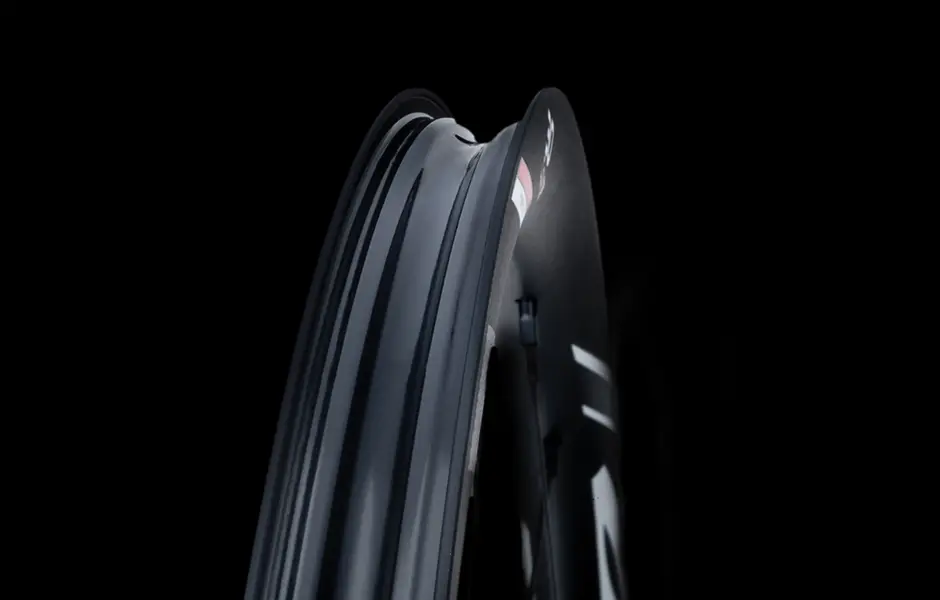 MAHLE SmartBike Systems builds components and systems behind some of the most innovative eBikes in the world. Headquartered in Palencia, Spain, Mahle's bike branch designs hardware and software solutions for eBike manufacturers, dealers and riders. MAHLE SmartBike System's innovative solutions are guided by continuous dialog between the bicycle brands, dealers and riders.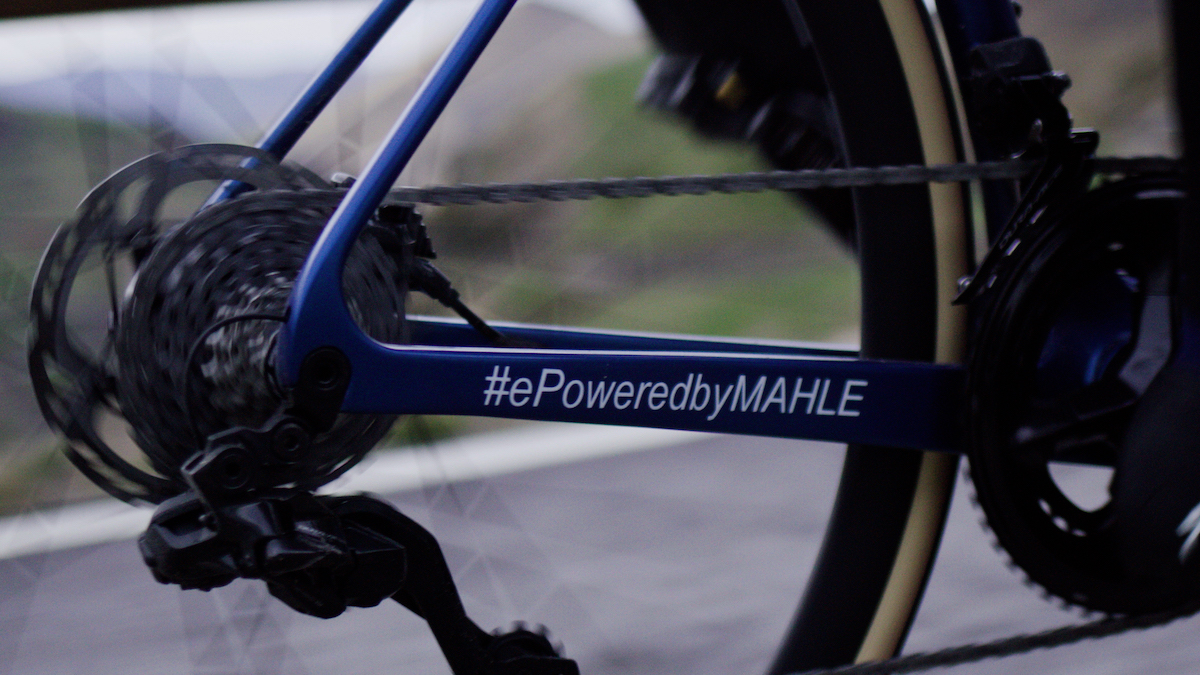 The Ambit Innovation Base in Oberammergau is the place where we design MTB components with clean design and high quality out of dreams and ideas. At Ambit, we think out of the box to bring you true innovation for your passion. Ambit Components takes you to another level with every product - that's our claim and our promise to you. Are you ready for a whole new riding experience?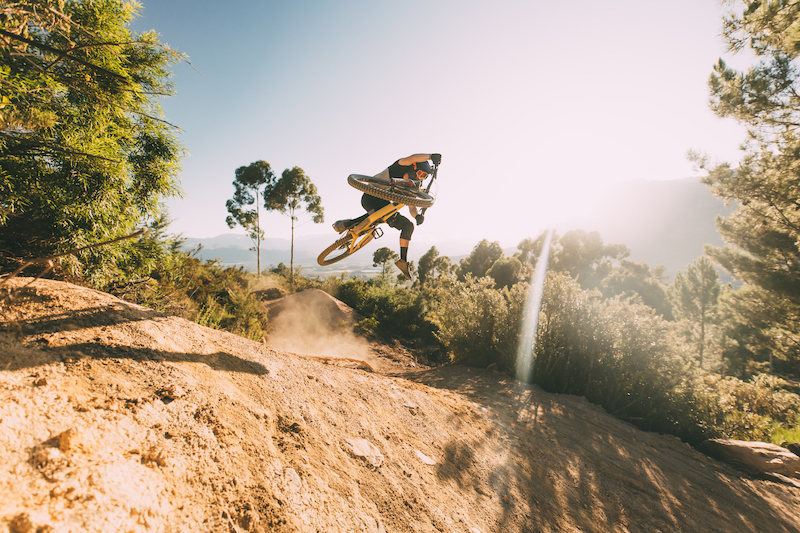 The goal of TIME Sport: to make the best pedals on earth. Through fit, function and performance. TIME pedals are all about riding comfort. With TIME pedals, riders can eliminate the pain they had before without compromising performance. This advantage comes from the different clearances, spring tension adjustment and specific technologies. This is the great advantage that TIME offers. TIME Sport is a brand of the SRAM Group.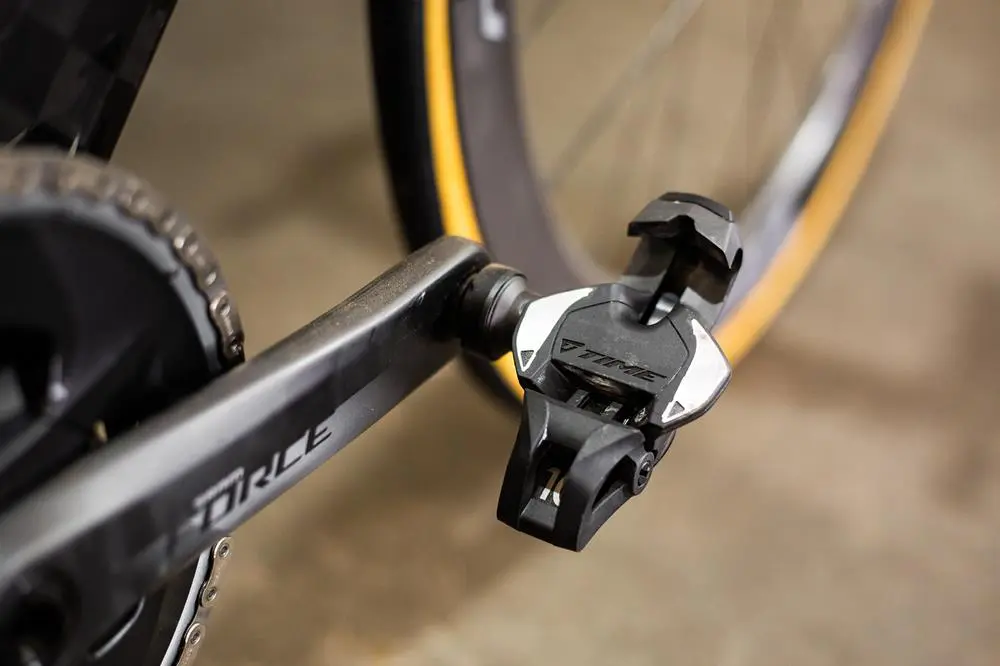 Both owners Heike and Peter Schmid of REVERSE Components have been active in mountain biking since the 90s. Driven by this passion, REVERSE products are not only created at the desk, but directly on the trail. Always on the hunt for new solutions and developments, functionality and safety are the top priorities. The products are therefore extensively tested on trails, but also in the EFBE laboratory. Because we are "United in Shred".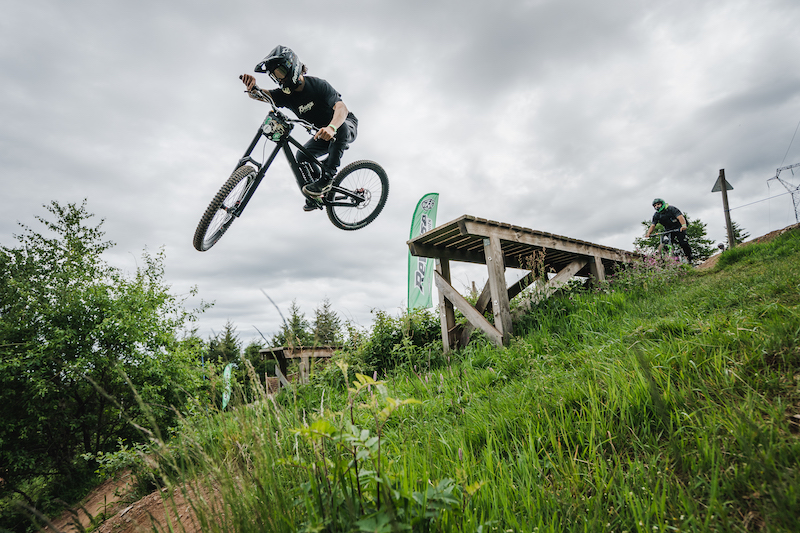 USWE makes bounce free action backpacks that provides the perfect fit on individual level. Their mission from day one, is to design packs that you can wear in action, with a super race-fit so it's like wearing nothing at all.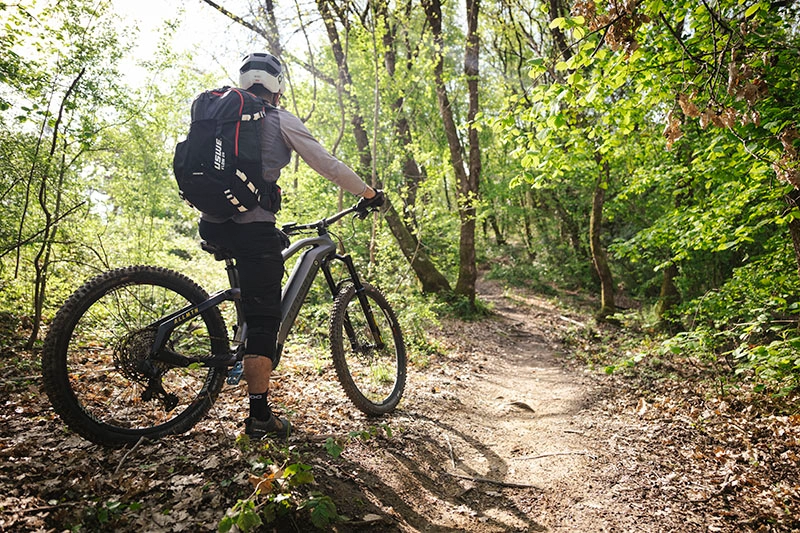 From beginners to world champions, all riders can benefit from the confidence they gain when riding with CushCore: Faster, smoother handling, improved traction, excellent cornering, reliable rim and tire protection.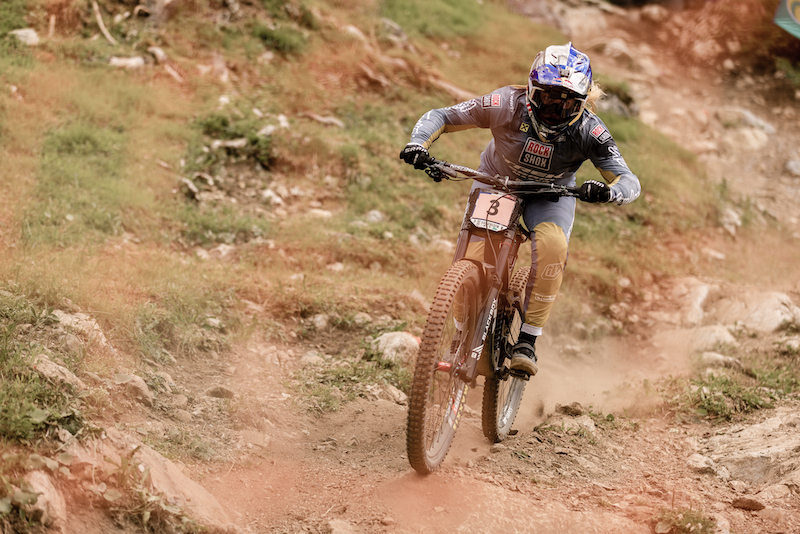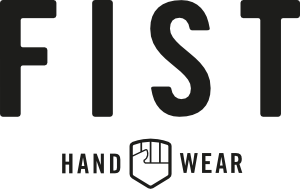 Gloves don't always have to be boring or black. Australian brand FIST Handwear proves that gloves featuring burgers, donuts, dogs or palm trees can be real eye-catchers. In addition to their striking designs, FIST impresses with a perfect fit that hugs every hand. Featuring Japanese outer material, vegan Clarino™ leather and high-quality craftsmanship, these gloves are made to last.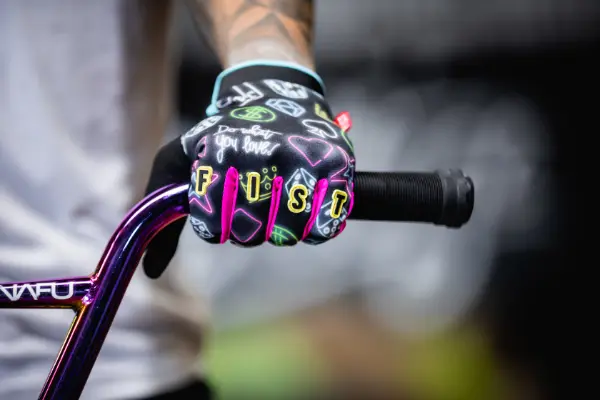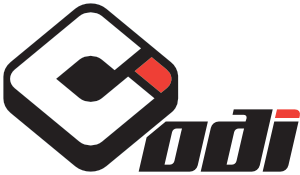 When it comes to BMX, MTB and Moto-X grips, ODI rules! This has been confirmed year after year by one of the world's largest reader surveys on vitalbmx.com. ODI owes this success to its long experience, because since 1983 ODI has focused on the production of grips. From the beginning, ODI made its products in its own factory in Riverside, California. This is where the grips are designed, produced and tested, with only the best materials used. Today, leftovers are no longer disposed of but recycled and reprocessed over and over again.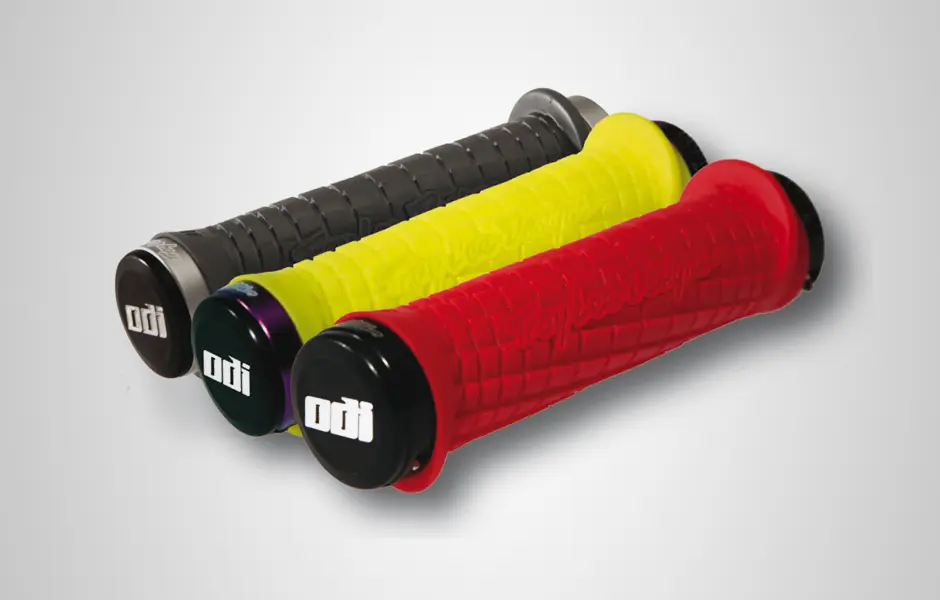 Dynamic Bike Care – a brand that has existed for over 30 years – has been standing on its own two feet since the beginning of 2020. Founded in the 80s and once part of a German distribution company in the bicycle industry, Dynamic's new owners are building on a great heritage. Now Dynamic is surrounded by leading scientists, technical laboratories, and professional cycling teams in combination with a vibrant and inspiring start up atmosphere. By working closely together the team around Dynamic develop and create products that enable you to make the most of every ride.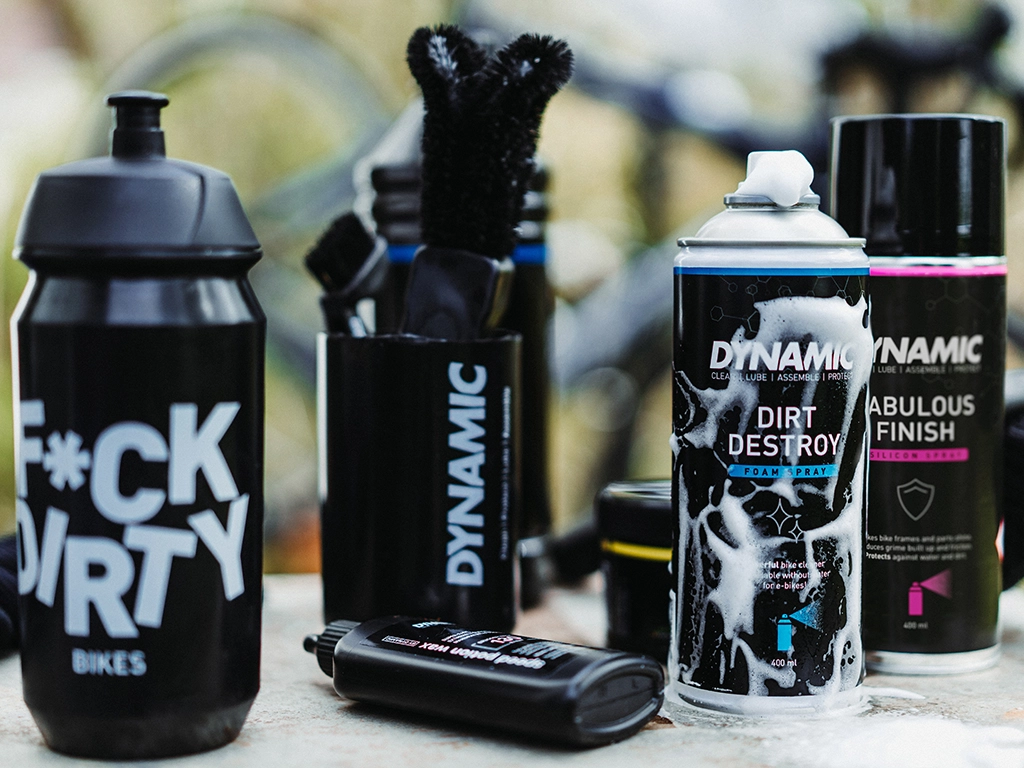 Catlike is a known high-end brand for premium helmets and gear, which has more than 20 years' experience in development and production. Its distinguishing feature - the well-known "oval design" - has become a trademark for ergonomic, lightweight and, above all, safe helmet design.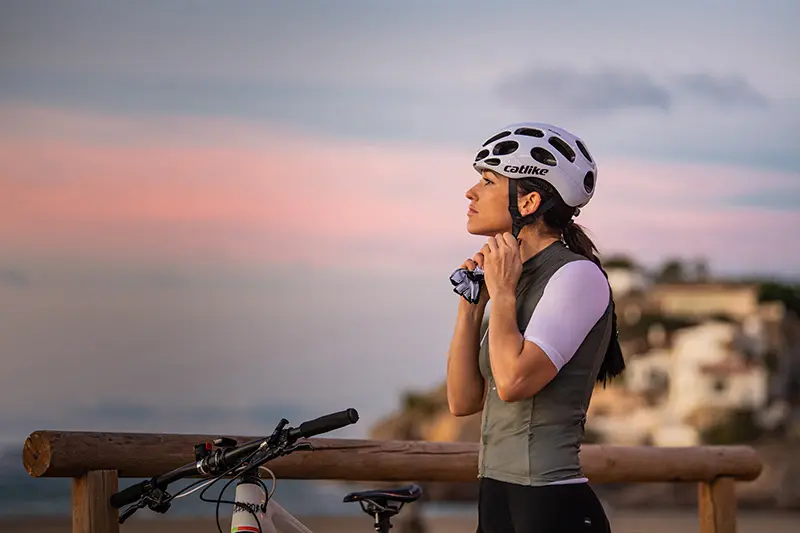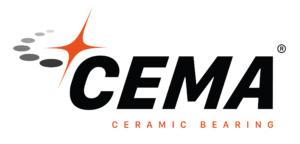 CEMA specialises in the development and production of high-quality (ceramic) bearings for various industries and cycling. CEMA SRC bearings and components are specially designed for applications in cycling sports and take on the challenge of athletes making the highest demand on their equipment. We offer a wide range of wheel bearings, bottom brackets, headset bearing, derailleur pulleys and tools. CEMA bearings and components are used by various professional cycling teams competing at the highest level of cycling: the UCI World tour.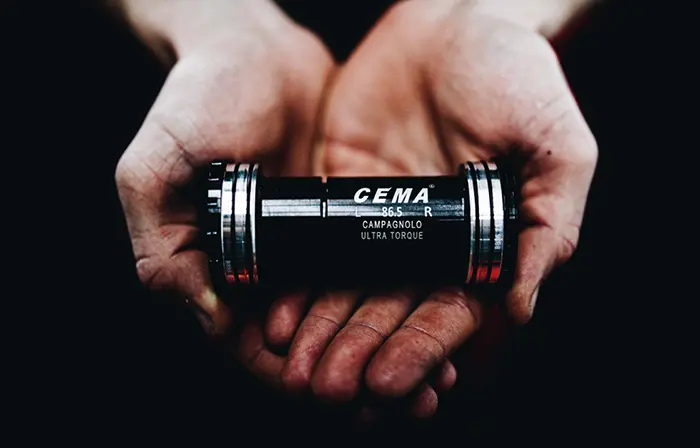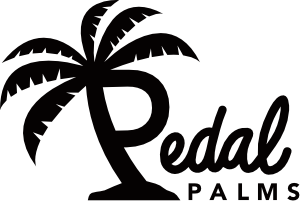 Perfect fit, good padding and high quality – these are the characteristics that a good short-finger glove should have. Pedal Palms offers all of this and also stands out for its extraordinary designs. Striking patterns and colours make Pedal Palms gloves a real eye-catcher.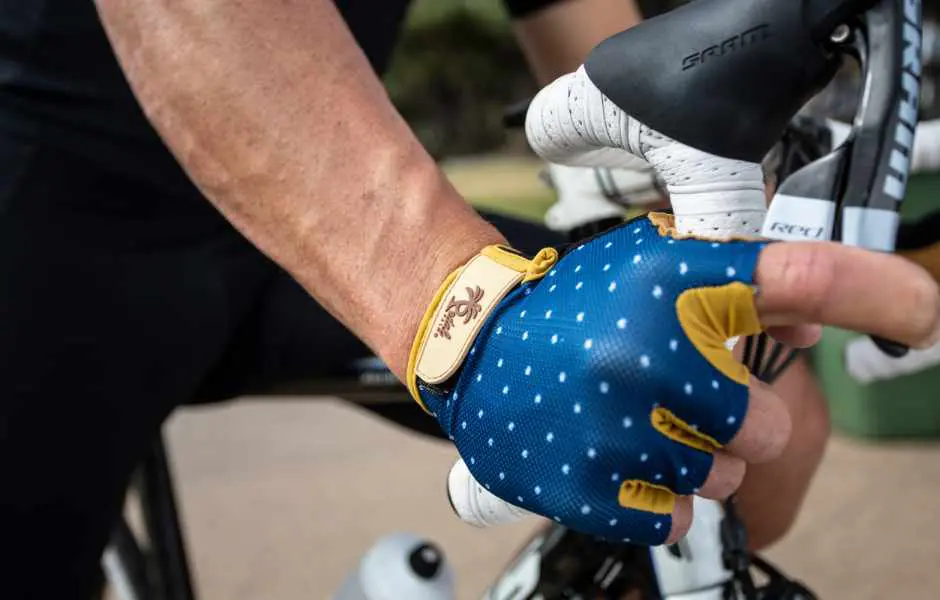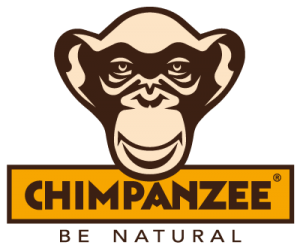 Chimpanzee Nutrition stands for first-class nutritional supplements for athletes and adventurers. With Chimpanzee you can be sure of an optimal food supply on bike tours, bikepacking trips, marathons or hikes. All products are produced in Europe from select ingredients and come without artificial additives, genetic engineering and refined sugar.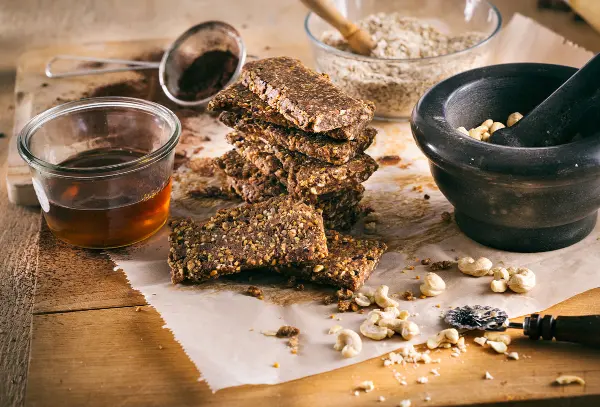 Honest quality, function and durability at a fair price. That is our claim. And that is exactly what we offer with Voxom – Das Zubehör. Our line includes more than 400 items, ranging from locks and lighting to tools, brake pads, pedals or workshop supplies to name but a few. For many years, we have been constantly developing our product range and, with over 35 years of experience in the bicycle industry, we know what is important.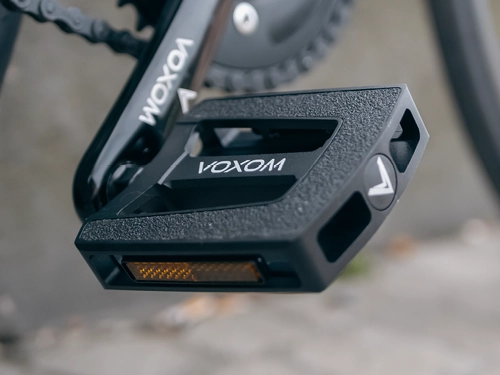 7iDP is committed to protecting bikers. The development of helmets, protectors and protective clothing is supported by many well-known riders in order to ensure the products are adapted to all needs This results in protectors that are hardly noticeable when riding due to their perfect fit and light weight.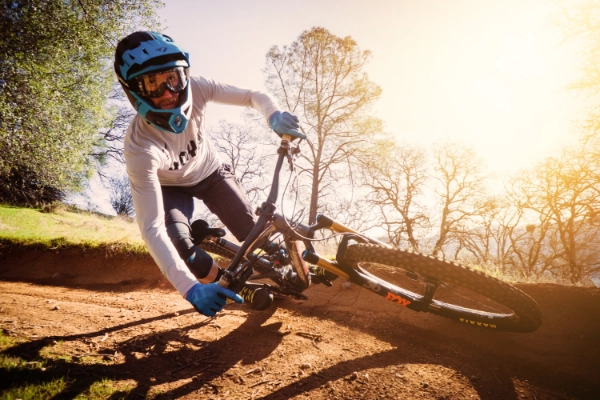 Avid has been on the cycling scene since 1991, earning increasing acclaim for its innovative and ergonomic products. A specialised manufacturer like Avid controls all the building blocks of its system, from brake levers to brake pads and discs for different conditions and systems, and can always guarantee the safety of athletes. It comes as no surprise that Avid is at the top when it implements the responsibility for safety so perfectly and in such a way that is suitable for racing.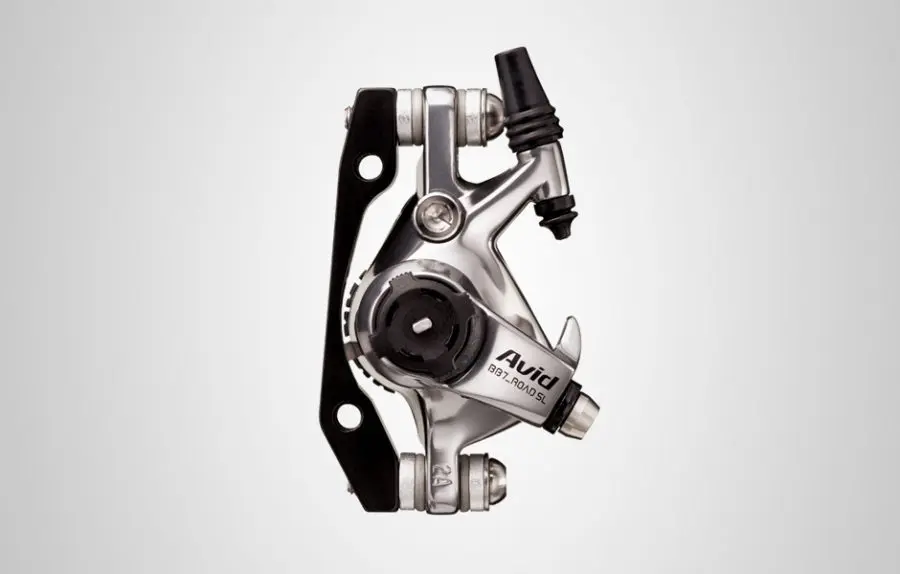 Heavy-duty mountain bike components are Truvativ's speciality. Components such as seatposts, handlebars and stems from Truvativ are considered indestructible by insiders, just like their cranks and bottom brackets. Professionals test what should give dedicated athletes the best and safest riding experience. Truvativ stands for well-engineered products that perform their duties faithfully even under the toughest conditions.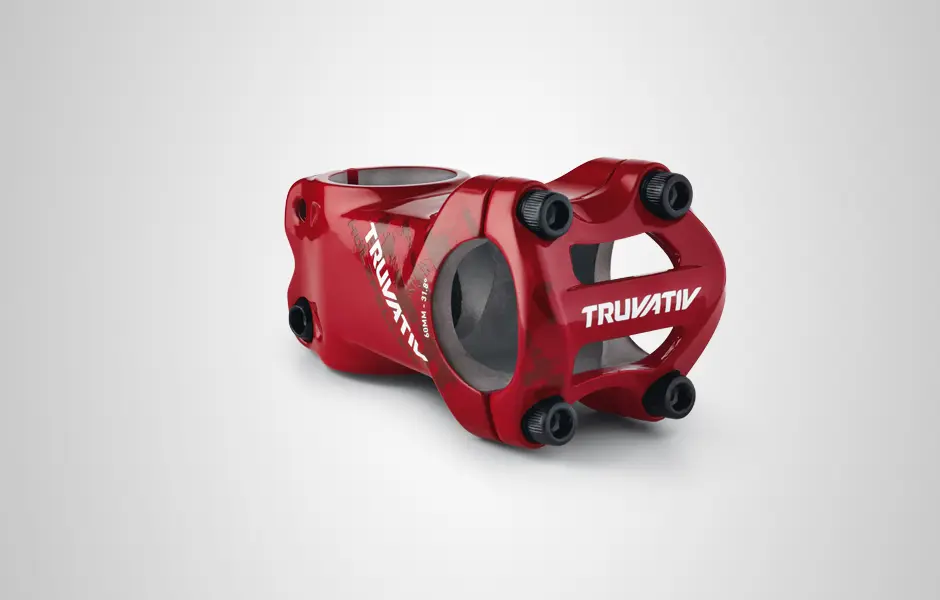 Founded in 1996, the guys and gals of WETHEPEOPLE from Cologne can compete on a global level in the BMX world and, in 2016, they even won the Best Brand award in the VitalBMX and FreedomBMX reader poll – no European BMX manufacturer has ever done that before! WETHEPEOPLE stands for quality designed in Germany: the products, parts and complete bikes from WETHEPEOPLE are consistently in the high-end and make absolutely no compromises.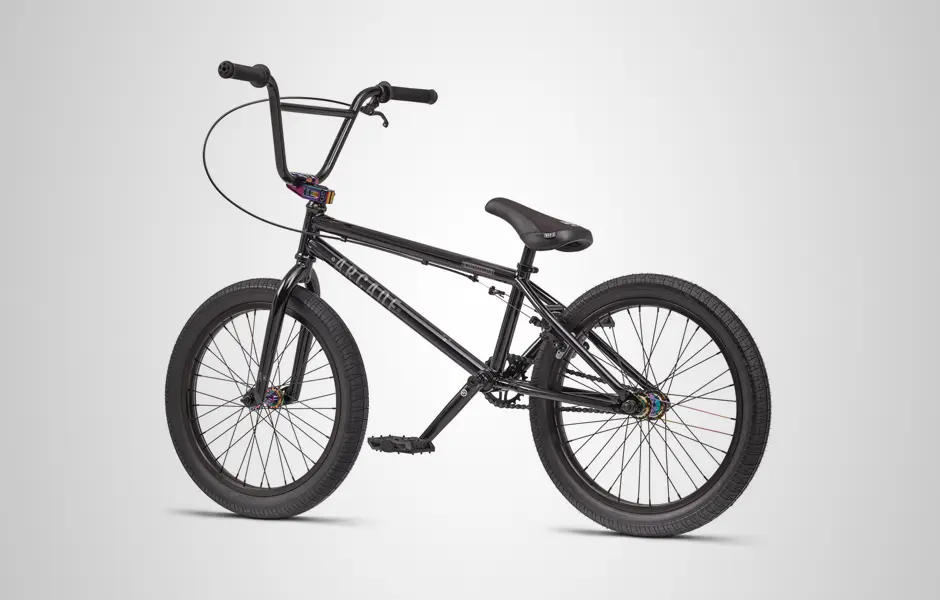 You guessed it – SIBMX is our own brand. These bikes are designed to make life easier for BMX rookies. Especially in the entry-level range, bikes often look good, but lack important specs. We focus on the aspects that really count in practice instead of trying to impress with product features that simply sound good. In addition, with our bikes you can be sure that spare parts are available and that they will fit.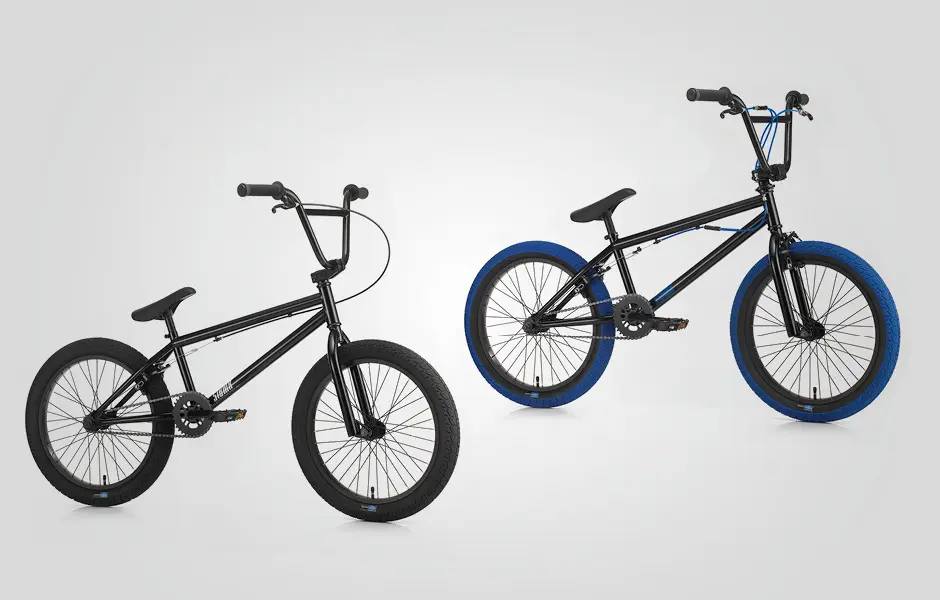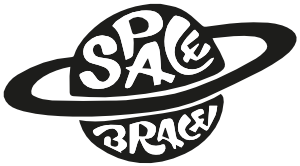 The story of Space Brace begins with an ankle injury suffered by founder and professional BMX rider Mike Gray. The standard products available did not help him and so he used the forced timeout to develop his own solution. The result was the first combination of a conventional ankle brace and an orthopaedic foot support. Many of his well-known friends from the BMX world support him in the development and testing of the products. A brand by riders for riders!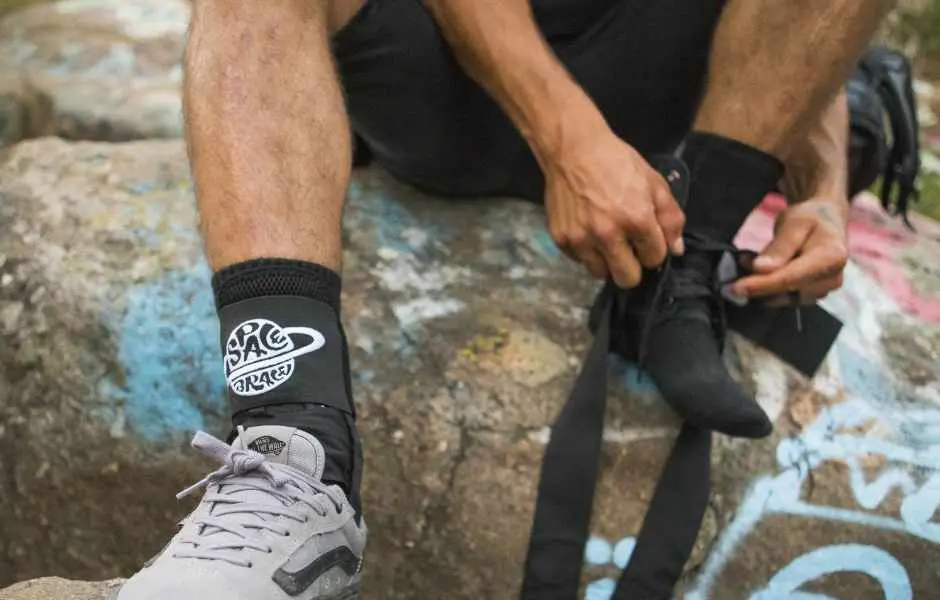 Whether you're a beginner or a pro, FUSE offers the perfect protection for any BMX rider. From simple ankle protection to full protection – FUSE has a wide range of different protection levels to equip all riders. There is also a matching helmet and glove series. FUSE offers the best protection from head to toe for BMXers.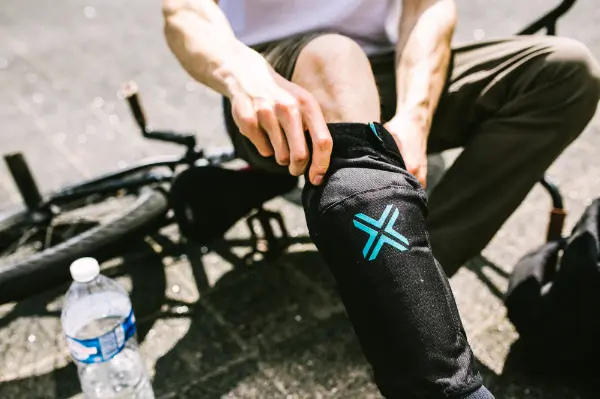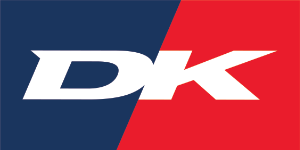 It all started in Ohio, USA in 1979: Bill Danishek kept bending his BMX stem until his father, Charlie, who worked as a toolmaker, made his own! This stem was much more stable and was the leading stem used for BMX races in the 80s. Even in Germany you could see this stem on almost every bike! Today, the many years of experience are reflected in DK's products.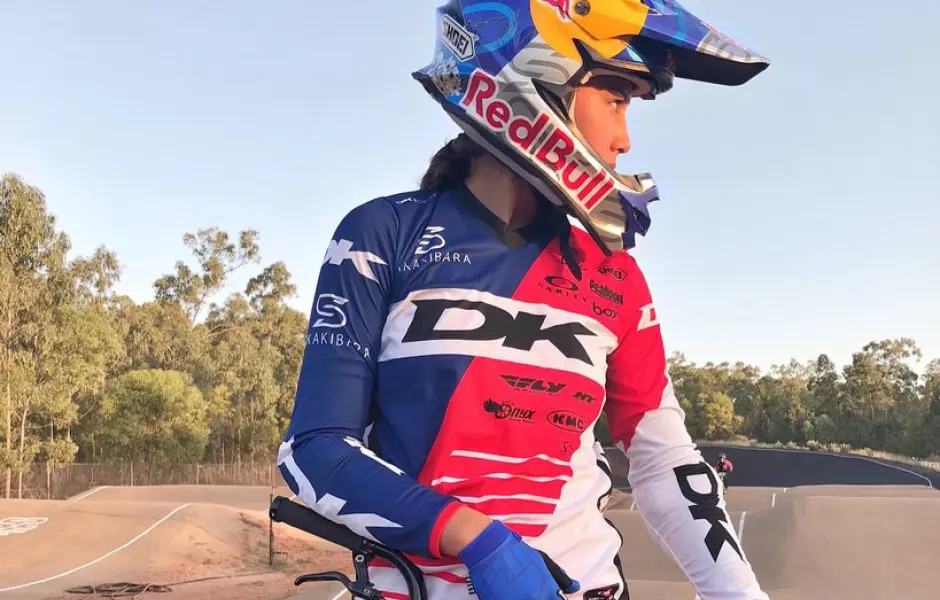 Verde was founded in 2007 by Steve Buddendeck with the intention of creating classic but well-performing BMX bikes. With a lot of attention to detail but a clean design, he made the jump to become a highly respected BMX brand. All Verde bikes come with ultra-durable hubs, the frames are well thought out and are more technical than their traditional design suggests! Visually, these bikes have always had to be eye-catching, and that takes specially selected colours... rideverde!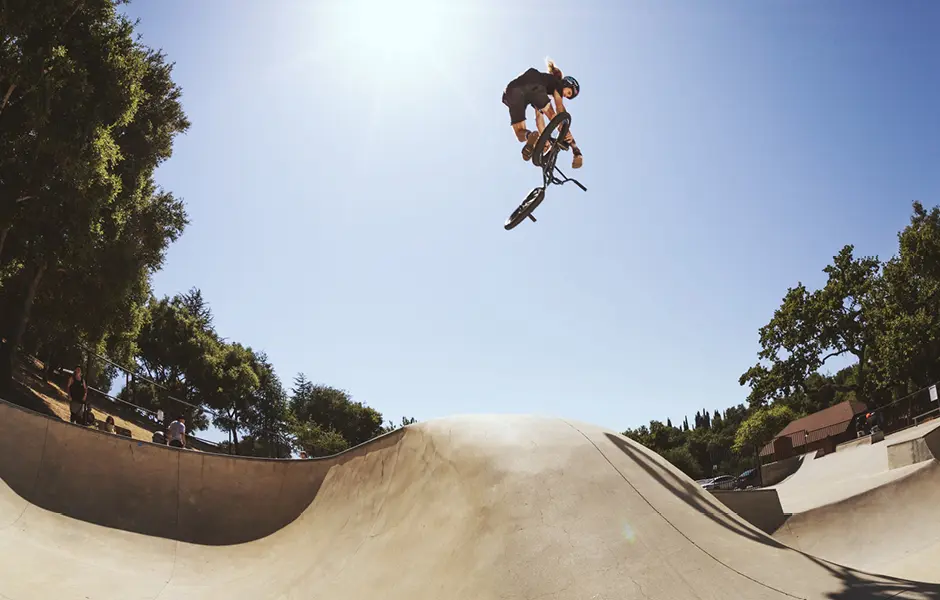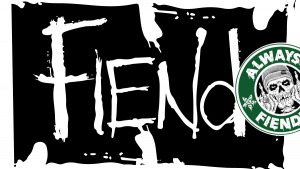 Fiend = 100% street! Which is no wonder, because one of the founders and bosses goes by the name of Garrett Reynolds! No other rider embodies BMX street like Garrett does and has done for decades. And this is reflected in the products. Besides Garrett, though, there are other street guns from the street scene on the team: Ty Morrow, JJ Palmere, Colin Varanyak, Augie Simoncini and Lewis Mills, just to name the top guys.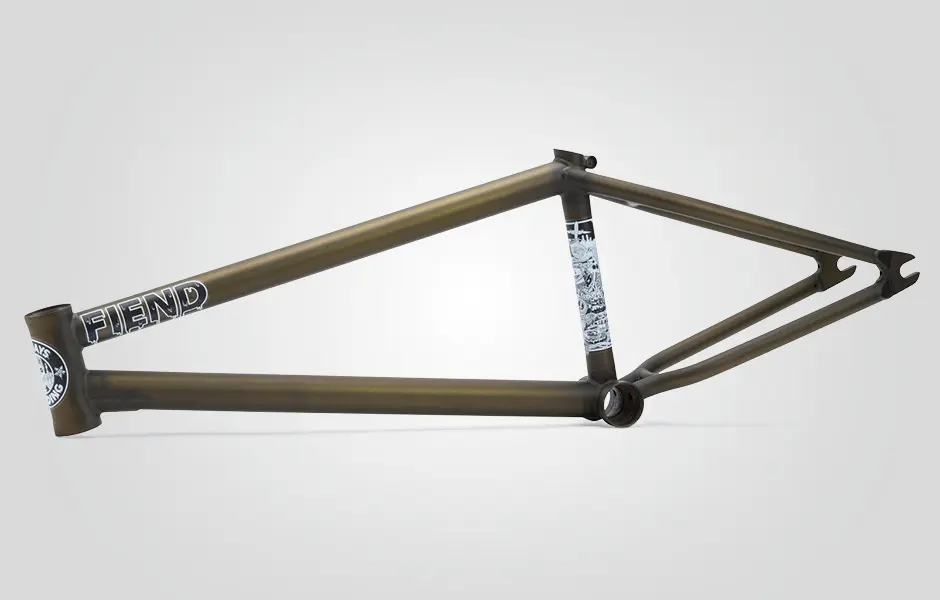 Fairdale - a passion for steel. Reliability, easy maintenance and no compromise on riding pleasure are the key points of Fairdale. Designed by BMX legend Taj Mihelich, the Fairdale range includes everything from BMX cruisers to gravel bikes.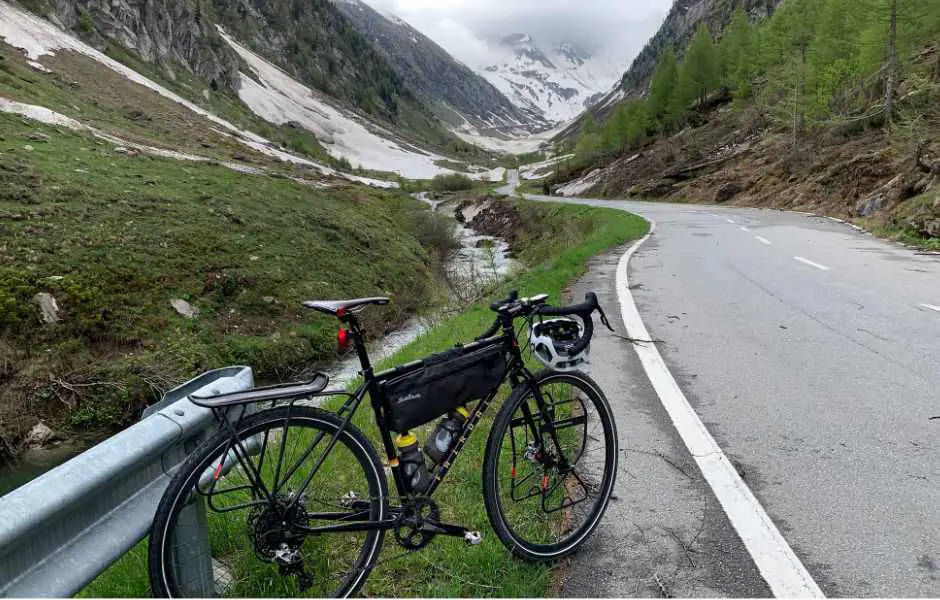 Demolition was founded in 2000 by street legend Brian Castillo. His friends and first team riders were Jason Enns and Kris Bennett, with whom he also developed the first parts that met their high standards. Since the beginning of Demolition, the motto has been "designed by riders for riders". Today it's riders like Dennis Enarson, Mike "Hucker" Clark or Kevin Peraza who showcase Demolition worldwide and help develop its products!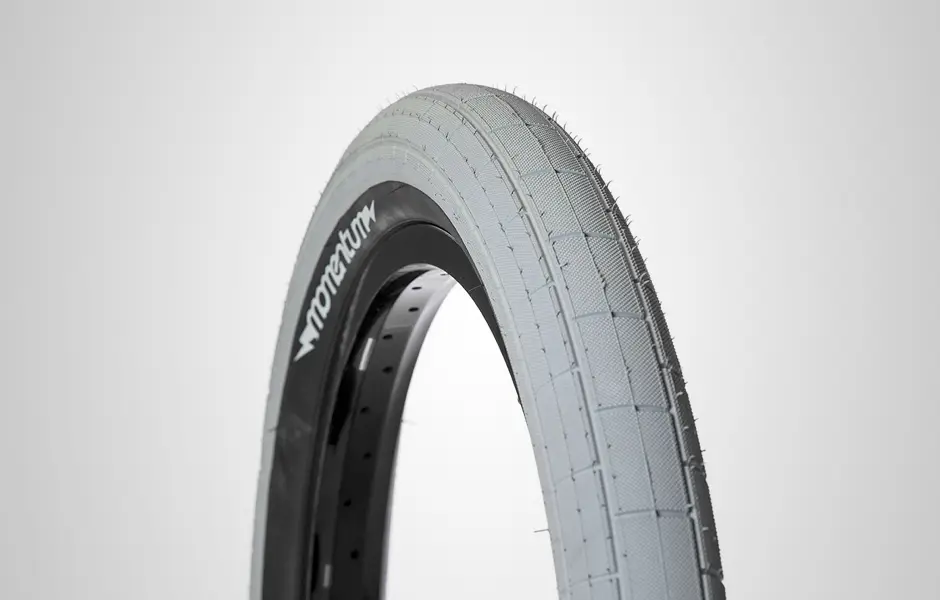 Erigen is a small BMX company from Spain that specialises in high-quality products and puts a lot of emphasis on sustainable production. Erigen works closely with the local scene and all parts and components are designed in Madrid with love and dedication.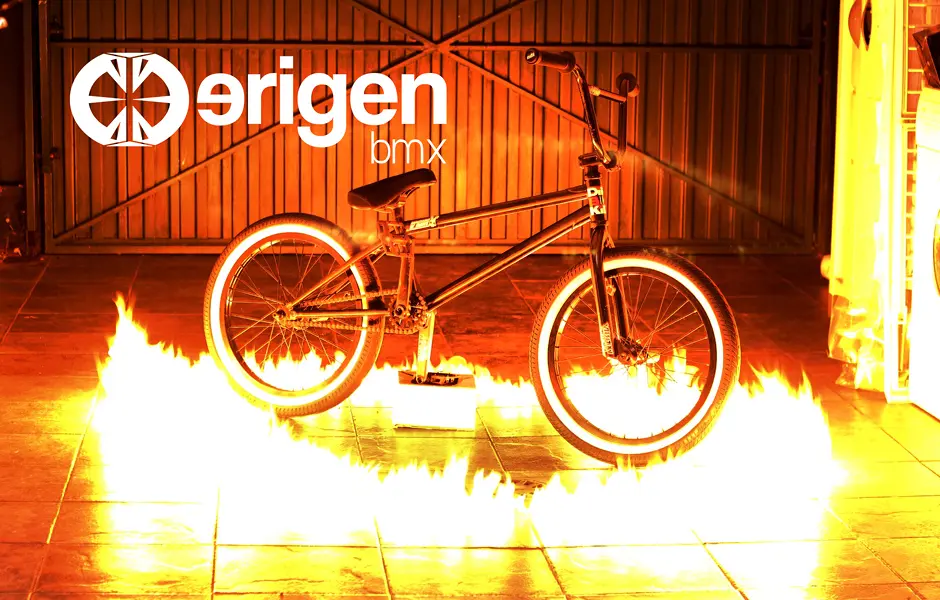 When it comes to wheels, no one beats GSport's expertise. The brand stands for the ultimate in hub technology, innovative spoke nipples and almost indestructible rim rings.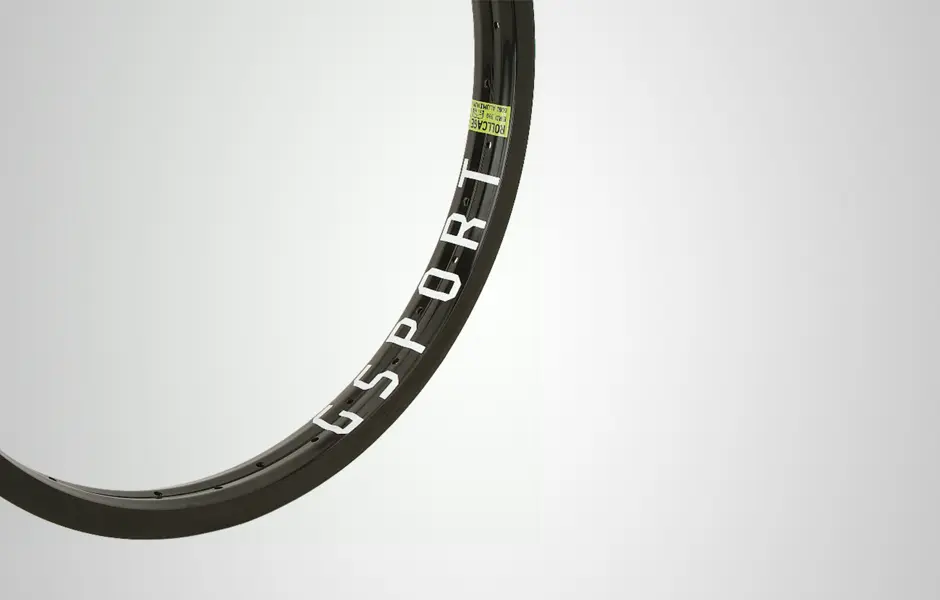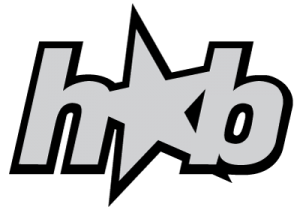 Hoffman... Who doesn't know Mat (Mathew) Hoffman? Mat Hoffman is to the BMX scene what Tony Hawk is to the skateboarding scene! Mat set record after record, won many medals and broke many bones. He got his own Playstation game, had appearances on Jackass, is the president of the BMX Freestyle Federation ITTF and the organiser of the X-Games... Ah yes, and in 1991 he founded his own BMX company – Hoffman Bikes!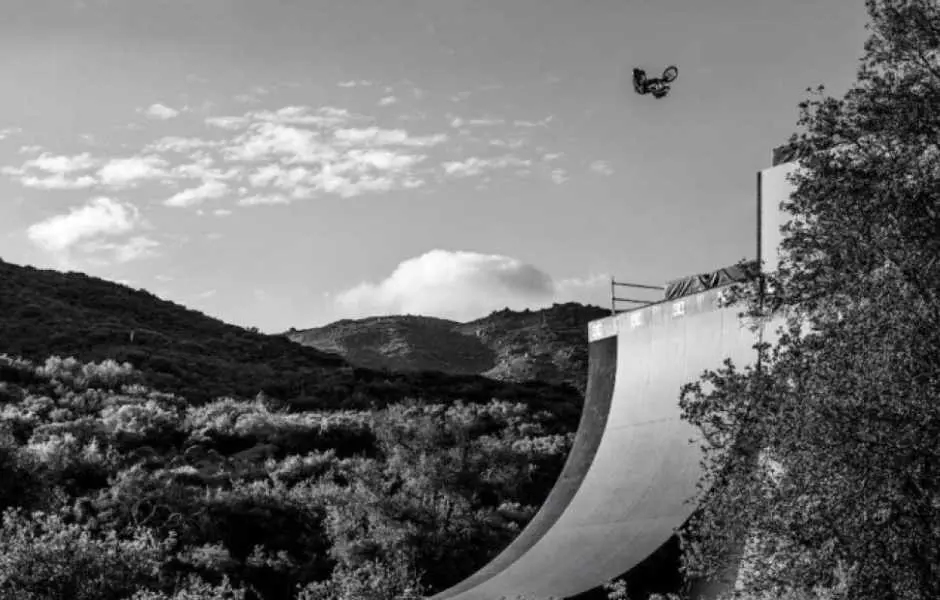 Odyssey has nothing to do with Greek mythology, although its success is legendary. The success story of this BMX parts manufacturer began in 1985 in California. Since then, Odyssey has managed to set new standards in the BMX world with new innovations time and again: the Gyro-Rotor system, the 41 Thermal products, the Hazard Lite rim and the Elementary stem – just to name a few.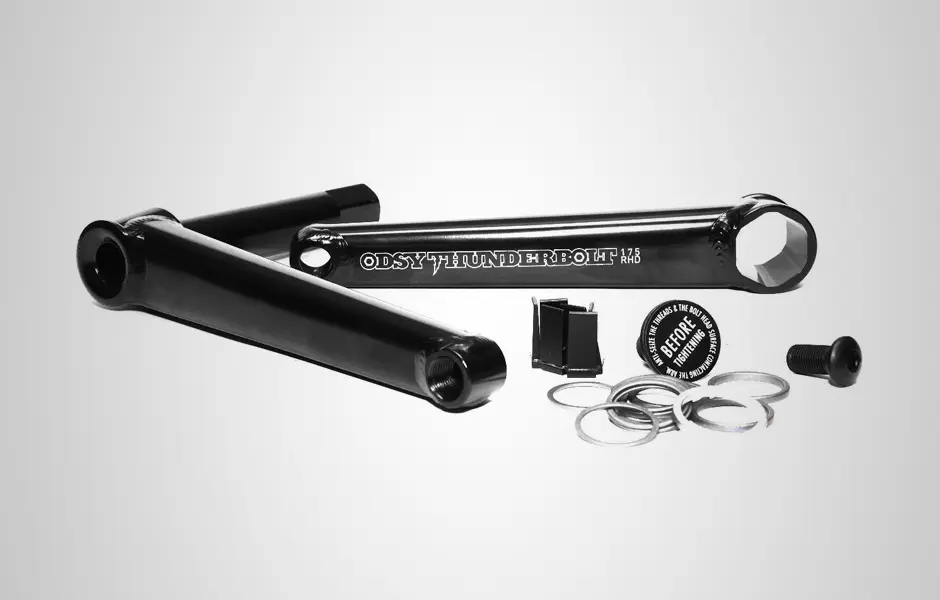 A real BMX company consists of real BMXers – as does Heresy. As with almost every founding story of a BMX company, it all starts with a few BMXers sitting together one evening after an extensive BMX session. This is what happened with Alexis Desolneux, Michael Husser and Sebastian Grubinger in Vienna in 2009, as they vented their frustration about their sponsors. Since 2010, Heresy has been producing high-quality BMX frames, forks, handlebars and parts. Just the thing for all you flatlanders out there.

A life in the fast lane: that's how you could describe Mike Bennan, one of the most influential street riders of his time. Maybe that's exactly why he named his own parts brand after a highway – Merritt. He started with Merritt where he left off as an active pro rider and now develops products himself that revolutionise the possibilities of BMX street riding. The Slidewall tyre and Tension hubguard, for example, have had a significant impact on the possibilities of street riding in a very short time.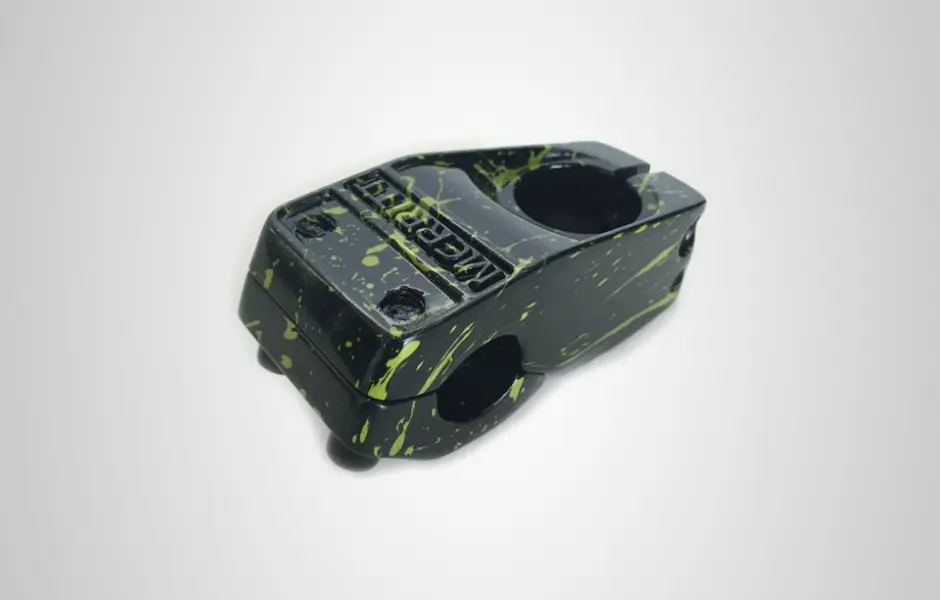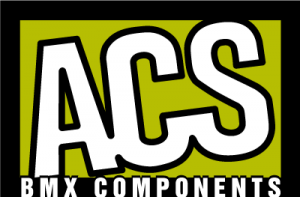 ACS is the name that always pops up when it comes to BMX freewheels. The tried and tested drive for BMX freestyle and race bikes has many fans among professional athletes and enthusiasts.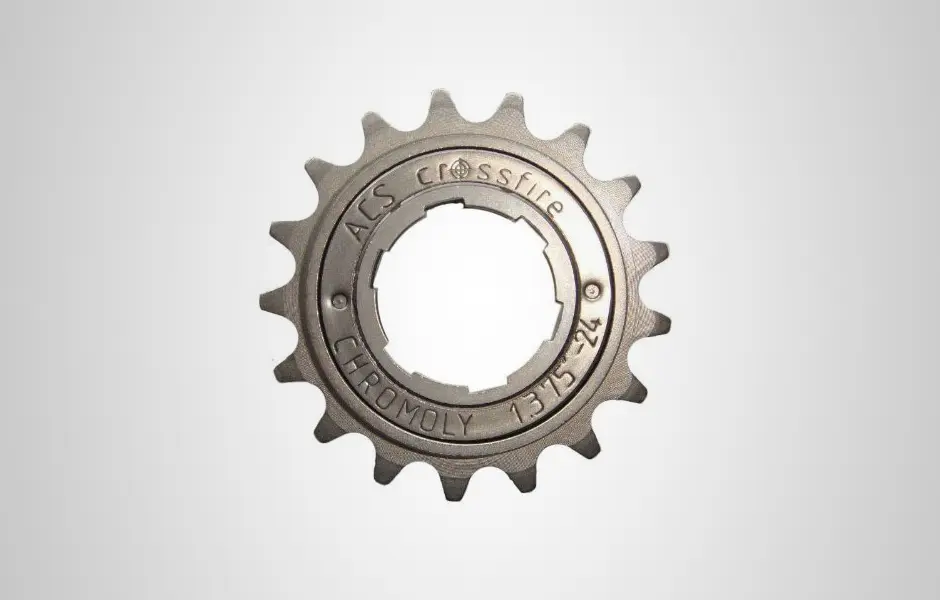 Salt Parts are the first choice when it comes to high-quality BMX components for beginners and amateurs. Salt's main focus is on the compatibility of the parts, making it easier to get started in the sport. Saltplus – with increasing experience, the demands on the BMX parts increase as well. Saltplus meets these demands with high-quality materials and the latest technology, without turning away from the Salt philosophy: breakthrough technology and revolutionary design at an affordable price.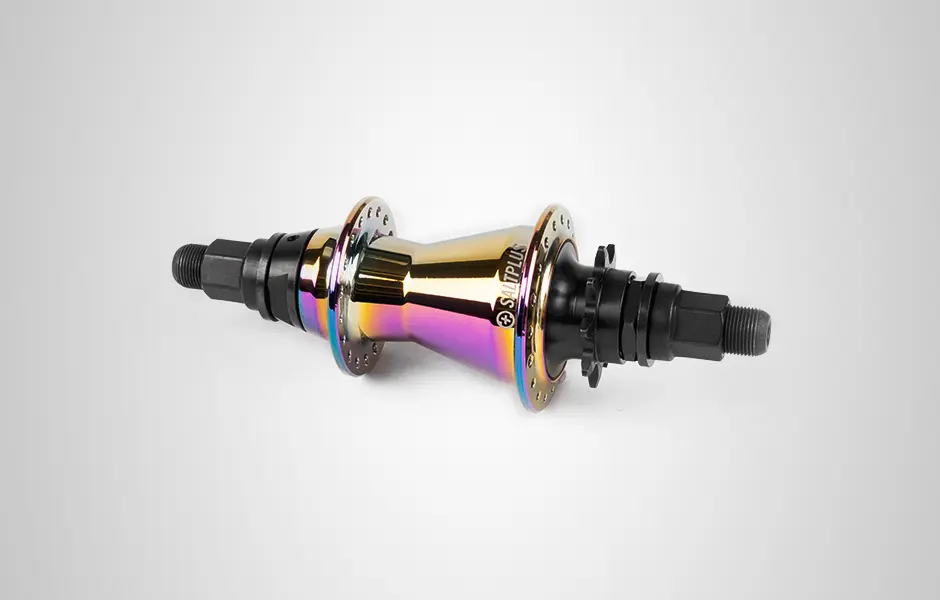 Volume has been an integral part of the BMX scene since 1999, making it one of the oldest BMX companies. With BMX legend Brian Castillo at the helm, Volume brings a lot of flair to the development of high-quality and robust BMX products thanks to his many years of experience. Since the beginning, Volume has been one of the pioneering companies that have shaped the sport time and again. Here the motto "Made by BMXers for BMXers" is really put into practice – because only what meets the demands of its own employees goes into production.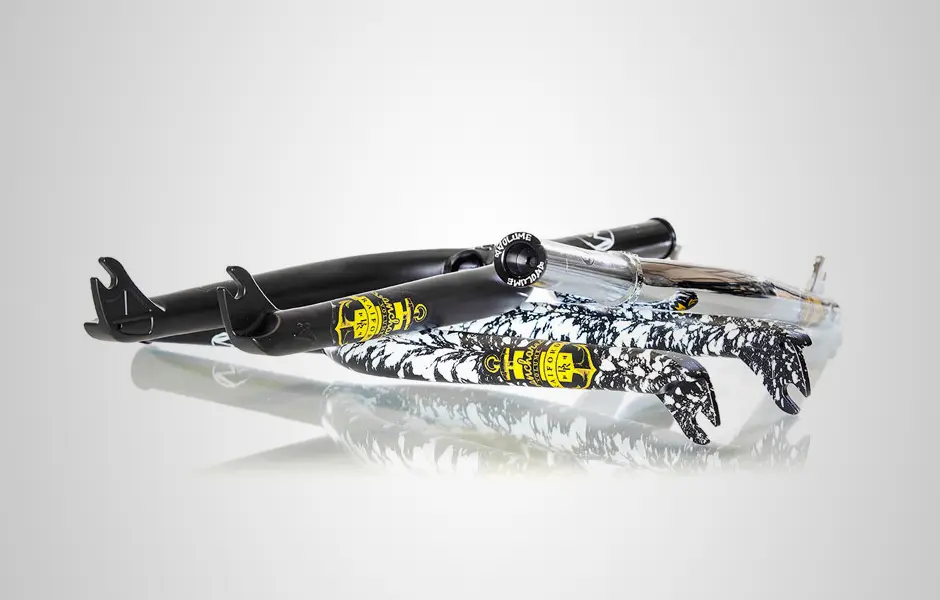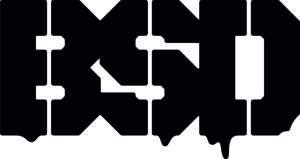 In 1991 it all started with the shooting of a video and 1998 came the first product on the market, a 44T chainring made of 10mm thick aluminum! Co-founder and owner Grant Smith was and is a trained construction machinery engineer, who naturally brings a high level of expertise, and this is reflected in all BSD parts.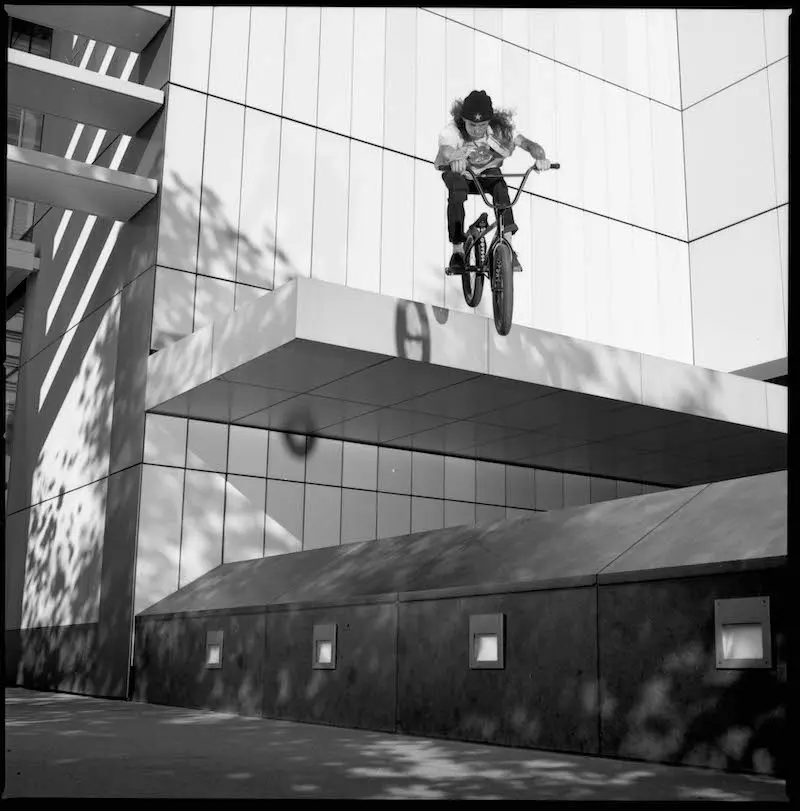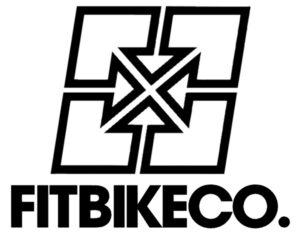 FitBikeCo. is an American Company from California and one of the co-founders is none other than Chris Moeller from S&M BMX! Be it with bikes and parts, great emphasis is placed on quality, function and design, which is not difficult to recognize...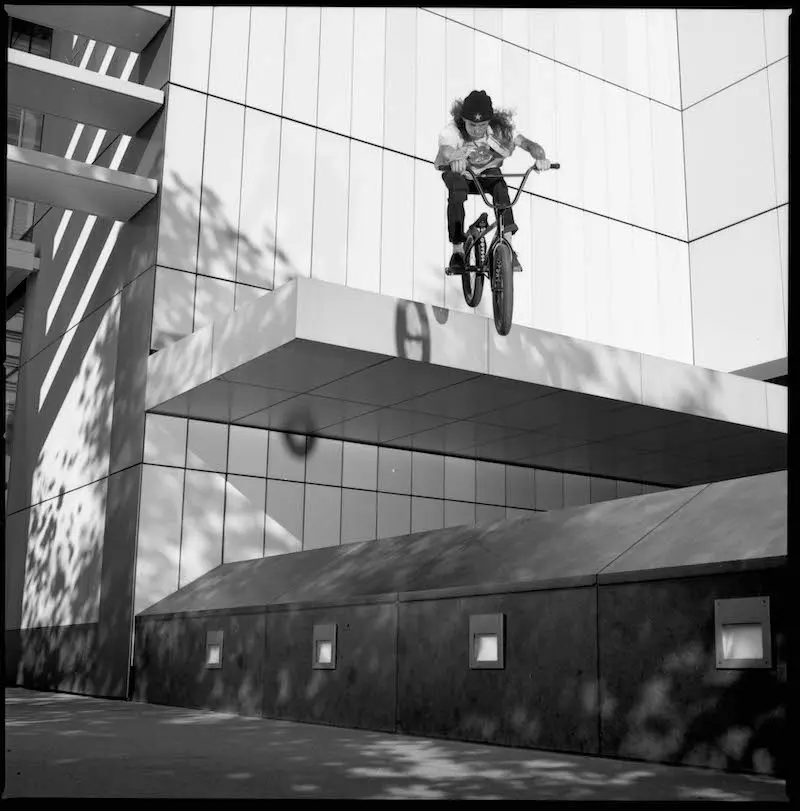 Tempered is a small BMX company from Australia that focuses on trails, pools and street and enjoys a high popularity in this community.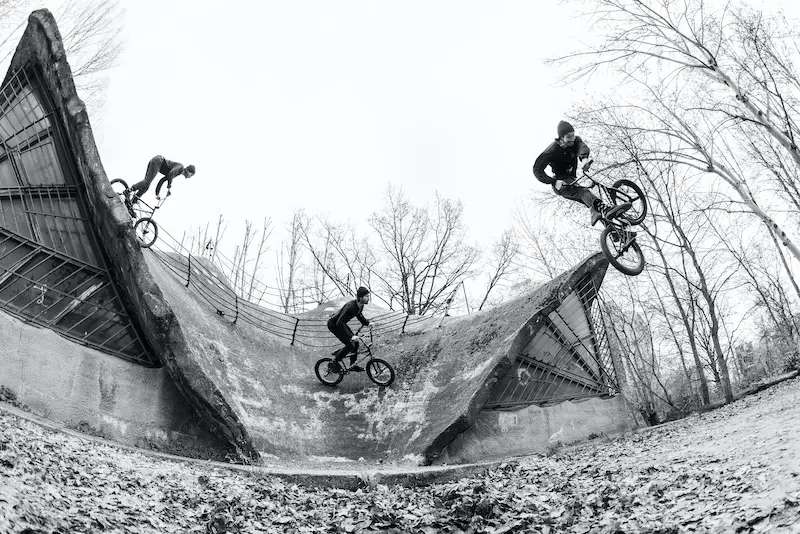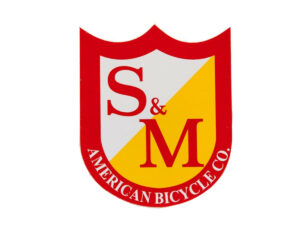 S&M is one of the oldest rider-owned BMX companies. In the beginning of the 90's they brought some very important BMX frames and parts in the market and changed the game! The Redneck Stem, the Pitch Fork, the Slam Bar and the Dirt-Bike Frame..., a lot of great stuff!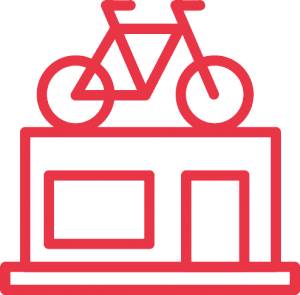 Find our brands compelling? Our fast delivery, the expertise of our sales team and our innovative order tools won't disappoint you. Become one of over 3,500 dealers throughout Europe and
register for our B2B shop today
- it's fast, simple and digital. We see ourselves as a European partner for bicycle retailers. Therefore, we ship to all of Europe and are on the road in many countries with our team: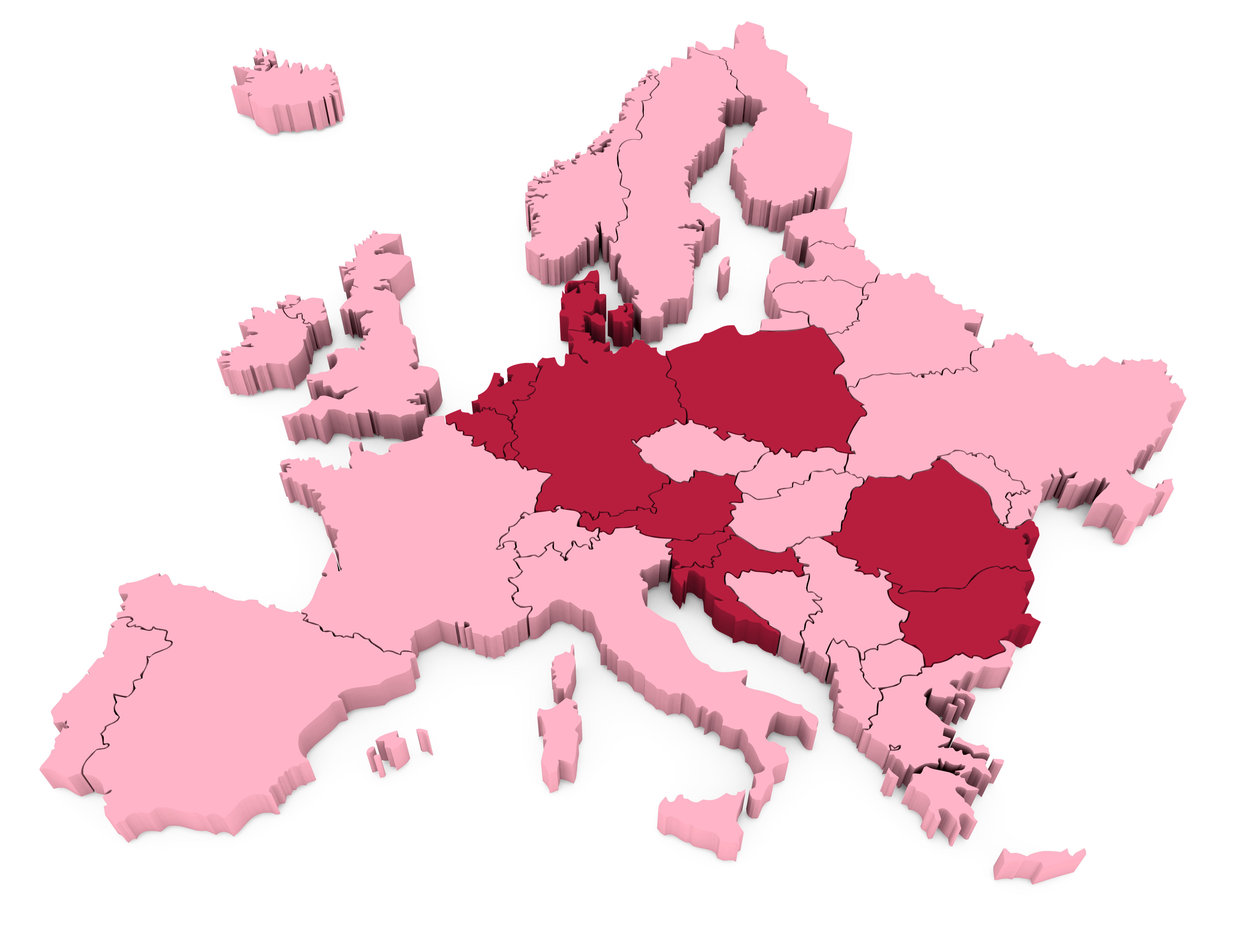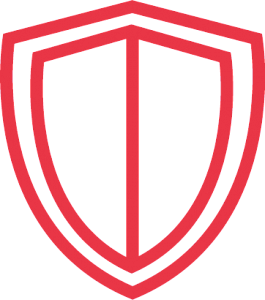 Looking for a competent and impactful distributor for your strong bike industry brand? We have more than 40 years of experience as a distributor of bicycle accessories, bicycle parts and complete bikes. But our team can offer you much more than just a European sales structure. Our total package also includes central warehousing at our own location, competent service and visibility for your brand through category management and marketing. And of course, personal contact, which is crucial for our business. Interested? Contact our management confidentially. E-Mail:
supplierinquiry@sportimport.de
We ship to all of Europe - and are already on the road with our employees in many countries: