About us - The company Sport Import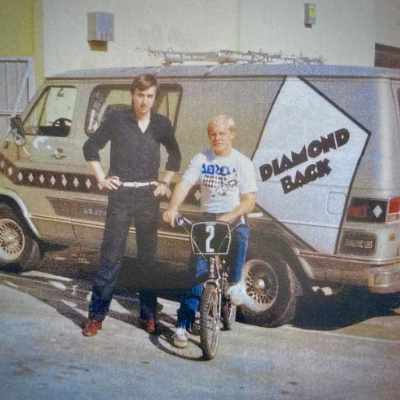 Berlin, 1980. A new trend was making its way from the USA to Germany: BMX. In West Berlin, Michael Müllmann founded California Sports and started to import BMX bikes. Demand was growing. When his source of supply broke down, Michael put all his eggs into one basket. He flew to the USA and came home with the import rights for GT Bicycles. The company's new name perfectly described its practice and Sport Import GmbH was founded in 1982.
From the very beginning, BMX was more than just a business for Michael. He provided a hub for kids in Berlin in the 80s, centred around their hobby. Michael accompanied them to competitions, sponsored them. Together they even reached the European Championships.
In 1987, Michael moved back home to Lower Saxony. However, he did not abandon his passion in Berlin but rather successfully expanded Sport Import GmbH to become a trusted partner to the cycling industry. From 1998 to 2017, Felt Bicycles was also an important part of the company's history.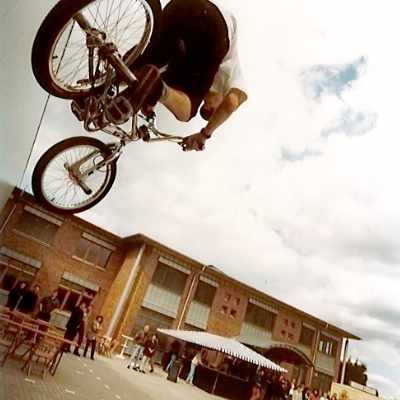 NEXT GENERATION
Alexander Müllmann, who has been part of the company since 2016, joined the management board in 2017. In 2020, he became the owner of the family company. Sport Import's management board is therefore made up of Alexander Müllmann, Michael Müllmann and Ralf Fischer.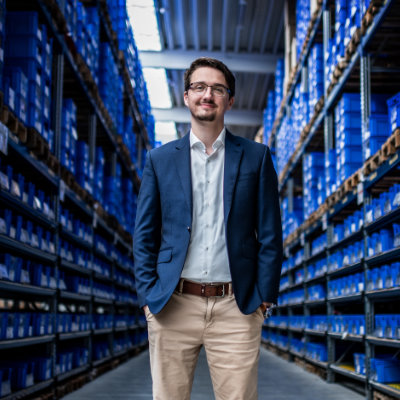 INTERNATIONAL – DIGITAL
Under their leadership, our team is forging ahead with Europeanisation and digitalisation. In this context, we develop all of our tools – from the B2B shop to the pre-order portal – in house. All over Europe, there are more than 3500 specialist retailers who benefit from both this and our high supply capacity. Sport Import comprises sales, service, marketing, purchasing, stock, web development, event management and much more: with our experienced team, we are home to over 35 brands. We are a reliable partner for mountain bikes, road bikes, gravel bikes, BMX bikes, urban cycling and e-bikes.
1980 - California Sports is founded
Michael Müllmann founded the 23m2 California Sports shop in Berlin. Under this name, he imported the first BMX bikes into Germany.
1982 - Sport Import GmbH is founded
Under the new name Sport Import, Michael secured import rights for GT Bicycles. Alongside importing and selling bikes, he was committed to the BMX scene in Berlin. At the same time, Michael sold his first mountain bikes.
1987 - Move to Edewecht
The company headquarters were relocated to Michael Müllmann's hometown and, due to a lack of alternatives, were first situated in an old farmhouse.
1991 - Construction of Sport Import's first warehouse
Due to constant growth, the company needed more space. A first warehouse was built just a few metres away from the current location in Edewecht.
1997 - Construction begins on the company's current headquarters
At Industriestraße 39 in Edewecht, construction began on the company's current office and warehouse complex. Sport Import's future and continuous growth were therefore also safeguarded with regard to its needs for space.
1997 - Ralf Fischer joins management
n 1997, Ralf Fischer was appointed to Sport Import's management board. Ralf was instrumental in programming and implementing the new merchandise management system. Thanks to his expertise, the course was already set early on for digitalisation.
1998 - Felt Bicycles is founded
Together with Jim Felt and Bill Duehring, Michael Müllmann founded the company Felt Bicycles in the USA. It remained an essential and successful part of the company history for almost two decades.
2011 - Warehouse extension
Not only the company grows: so does the range of products and thus the need for space. The existing storage capacities are expanded to over 5000m2.
2016 - Launch of the VOXOM own brand for cycling accessories
VOXOM – Das Zubehör constitutes Sport Import GmbH's first own brand. Under this name, high-quality cycling accessories are offered at attractive prices.
2016 - Alexander Müllmann joins the company
Alexander Müllmann, the son of Michael Müllmann, joined the company. After completing his studies and enjoying success with an English online retailer in the cycling industry, he has been contributing his expertise to Sport Import ever since.
2017 - Launch of the SI BMX own brand
With SI BMX, Sport Import's second own brand was launched. Under this name, reliable BMX bikes for new riders are offered at attractive prices. Since then, the many years of experience Sport Import has in the BMX branch have been visible in the SI BMX product range.
2017 - Sale of Felt Bicycles
The Felt era came to an end for Sport Import with its sale in 2017.
2020 - Alexander Müllmann becomes the owner of Sport Import
After already joining Sport Import's management in 2017, Alexander Müllmann became the owner of the GmbH in 2020. Together with Michael Müllmann and Ralf Fischer, he is preparing the company for the future with a view to Europe and digitalisation.
Are you a retailer? Find out how you can benefit from our know-how.
Is your brand looking for a trusted and experienced sales partner? Get in touch with our management on a confidential basis.
Are you looking for a job in the cycling industry? Here you can find our current job offers.
Google Maps laden
Mit dem Laden der Karte akzeptieren Sie die Datenschutzerklärung von Google. Mehr erfahren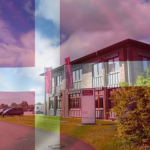 16.06.2021
SPORT IMPORT IS GRANTED DeNMARK DISTRIBUTION FOR LEZYNE
Lezyne products stand for engineered design and have won numerous awards since the beginning. The manufacturer is now awarding distribution rights for the Danish market to Alexander Müllmann's sales organization. The Edewecht-based distributor is thus further expanding its activities in Europe.
When former professional triathlete Micki Kozuscheck founded Lezyne in 2007, he wanted to take the product design of bicycle accessories to a new level. The pursuit of perfect function and premium looks still drives the innovative company today. Lezyne manufactures under this guiding philosophy, among other things, pumps, lamps, multitools, tubeless accessories and CO2 systems, as well as GPS devices. The products are designed by American and Taiwanese engineers together as a team.
The distribution in Denmark entrusts Lezyne from now on the company Sport Import – in 2021 initially non-exclusively, then from 01.01.2022 as the exclusive distributor for the Scandinavian country. Lezyne and Sport Import have already been working together successfully in the German market since 2014. With the expanded cooperation in Denmark, Lezyne relies on a well-known, powerful partner with over 35 years of experience. For Sport Import GmbH, the step represents an important and at the same time logical expansion of its European sales activities: Lezyne is an integral and steadily growing part of its portfolio.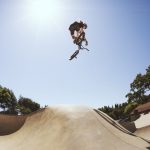 12.04.2021
Verde Bikes – Back in Europe!
For a long time, Verde had disappeared from the European market. Now the US Americans, founded in 2007, are back on the continent. For the new start, Verde is relying on BMX expertise in distribution: European sales will be handled by Sport Import GmbH from Edewecht.
Not new, but finally back: Verde is not a blank piece of paper. Founded in 2007, Verde caused quite a stir. With a lot of color, the Americans cleaned up the BMX market, which was dominated by black at the time. A large fan community quickly formed. With falling demand for BMX bikes, Verde said goodbye to the European market in 2012. Now the eight-year dry spell ends.
An old contact and a common opinion ensured that Verde and Sport Import agreed to work together in 2020. The way back to Europe was a done deal. The choice is only logical for both: Sport Import's roots lie in Berlin in the 1980s. That's where it all began for the wholesaler, now based in Edewecht near Oldenburg, with the import of BMX bikes.
The first Verde delivery as part of the new connection is now on its way. The BMX scene can look forward to fresh wheels: Simple, clean, classic. That's the promise of Verde's slogan. They can be purchased through Sport Import's stationary dealers throughout Europe as well as online retailers.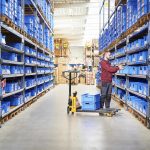 01.04.2021
Paperless Shipping at Sport import – the next step in digitalisation
Sport Import GmbH has been using paperless shipping since mid-March. The next obvious step in digitalisation brings several advantages for customers.
Being a reliable partner for the retailers also means making the processes as simple as possible. With this in mind, Sport Import has been consistently pushing ahead with digitalisation for years. The distributor from Edewecht relies on customised systems from its own IT department. They see themselves much more flexibly positioned than would be possible with standard solutions.
"Digitalisation is not an end in itself for us. We love and live personal contact with our dealers. However, this does not exclude that we set up our processes digitally and lean – quite the opposite," says Ralf Fischer, Managing Director of Sport Import GmbH. Through this approach, contact with the specialist dealers is concentrated on professional exchange and advice. Fischer runs the company alongside Alexander and Michael Müllmann and is responsible for accounting, IT, logistics and service.
Having already introduced e-billing last year, paperless shipping is the obvious next step. In addition to eliminating the printing of packing lists, the project has other advantages for the dealer: Every package that leaves the warehouse in Edewecht now receives its own SSCC (Serial Shipping Container Code). This can be scanned by the retailer using a QR code and leads directly to the packing list in the B2B shop's customer account. This way, the recipient can see at a glance which items can be found in which box. Incoming goods at the retailer are thus optimised. In addition, less paper is used and thereby the ecological footprint is reduced.
"Our dealers are very heterogeneous. We always have an open ear and implement our digitalisation projects in a way that makes things easier for everyone," says Fischer. If, despite the advantages, a partner still needs the packing lists in paper form, this is possible with a click in the settings of the B2B shop. However, the feedback from the trade is very positive: only a fraction of Sport Import's 3,500 dealers make use of this opt-in.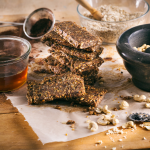 16.03.2021
Eat well, go far - Chimpanzee as new nutrition supplier in the Sport Import range
The best products are created as problem solvers. In 2008, Josef, Milan and Ondřej needed an energy bar that was made from natural ingredients, gave enough power and simply tasted good. From then on, the founders of Chimpanzee Nutrition have been consistently implementing their sympathetically idealistic concept. Since 2021, Sport Import GmbH (Germany) has been distributing Chimpanzee products in Benelux and Austria.
After one of their tours, the three Czech cycling fanatics Josef, Milan and Ondřej decided that they would take high-quality nutrition for their passion into their own hands from then on. Simply because the products on the market were not good enough for them. However, the search for the right recipe was not just about good taste. The ambition to use only natural and high-quality ingredients has been consistently pursued from the very beginning. The chimpanzee symbolizes a strong and nature-loving athlete in this context. In addition to energy and protein bars, the product range now also includes chews, gels, isotonic drinks and shakes. In this way, all phases of training – from preparation to regeneration and muscle building – are covered.
Chimpanzee avoids artificial colors and other additives as well as industrial sugar. As an alternative, the Czechs use rice syrup. This results in a favorable glycemic index for the products and an even energy supply for the athlete, which shows that good taste and performance are uncompromisingly brought into harmony here. Almost all products from Chimpanzee are vegan. Chimpanzee's slogan "Eat well, go far" sums up the founding idea.
As holistic as the concept is conceived, as comprehensible is also the ambition to protect the environment: All products are produced in the EU. This eliminates long transport routes and keeps the ecological footprint small. The three bikers show that they are serious with their commitment to "1% for the planet": one percent of Chimpanzee turnover is donated to NGOs dedicated to environmental protection.
Chimpanzee products are now distributed by the German bicycle distributor Sport Import in Belgium, the Netherlands, Luxembourg and Austria. They can be purchased through Sport Import's stationary dealers located there as well as online retailers.