About us - The company Sport Import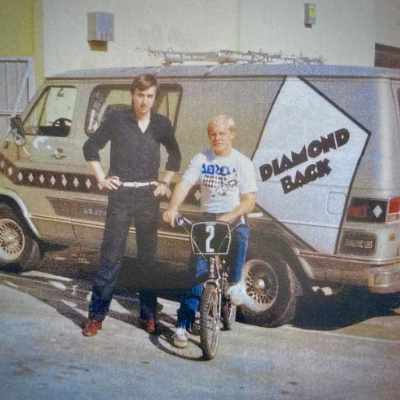 Berlin, 1980. A new trend was making its way from the USA to Germany: BMX. In West Berlin, Michael Müllmann founded California Sports and started to import BMX bikes. Demand was growing. When his source of supply broke down, Michael put all his eggs into one basket. He flew to the USA and came home with the import rights for GT Bicycles. The company's new name perfectly described its practice and Sport Import GmbH was founded in 1982.
From the very beginning, BMX was more than just a business for Michael. He provided a hub for kids in Berlin in the 80s, centred around their hobby. Michael accompanied them to competitions, sponsored them. Together they even reached the European Championships.
In 1987, Michael moved back home to Lower Saxony. 

However, he did not abandon his passion in Berlin but rather successfully expanded Sport Import GmbH to become a trusted partner to the cycling industry. From 1998 to 2017, Felt Bicycles was also an important part of the company's history.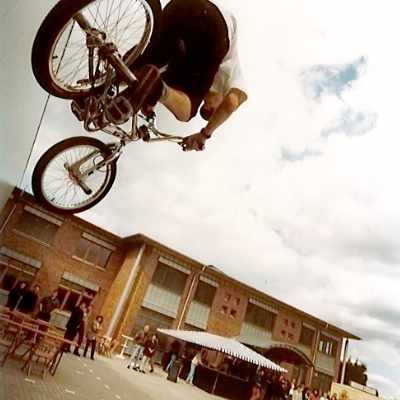 NEXT GENERATION
Alexander Müllmann, who has been part of the company since 2016, joined the management board in 2017. After completing his business studies, he spent two years in England working for Europe's largest bicycle retailer. Since then, he has been applying his experience of how online retail works to Sport Import in order to make the company even more modern, digital and European.
In 2020, he became the owner of the family company.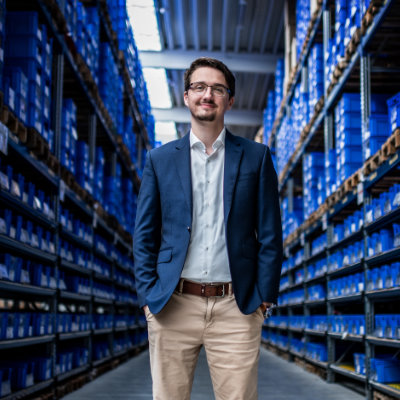 Sport Import's management board is therefore made up of Alexander Müllmann, Michael Müllmann and Ralf Fischer.
INTERNATIONAL – DIGITAL
Under their leadership, our team is forging ahead with Europeanisation and digitalisation. In this context, we develop all of our tools – from the B2B shop to the pre-order portal – in house. All over Europe, there are more than 3500 specialist retailers who benefit from both this and our high supply capacity. Sport Import comprises sales, service, marketing, purchasing, stock, web development, event management and much more. Our second location in Oberammergau is home to our think tank for research and development. Here, engineering sets the pace. With our experienced team, we are home to over 35 brands. We are a reliable partner for mountain bikes, road bikes, gravel bikes, BMX bikes, urban cycling and e-bikes.
1980 - California Sports is founded
Michael Müllmann founded the 23m2 California Sports shop in Berlin. Under this name, he imported the first BMX bikes into Germany.
1982 - Sport Import GmbH is founded
Under the new name Sport Import, Michael secured import rights for GT Bicycles. Alongside importing and selling bikes, he was committed to the BMX scene in Berlin. At the same time, Michael sold his first mountain bikes.
1987 - Move to Edewecht
The company headquarters were relocated to Michael Müllmann's hometown and, due to a lack of alternatives, were first situated in an old farmhouse.
1991 - Construction of Sport Import's first warehouse
Due to constant growth, the company needed more space. A first warehouse was built just a few metres away from the current location in Edewecht.
1997 - Construction begins on the company's current headquarters
At Industriestraße 39 in Edewecht, construction began on the company's current office and warehouse complex. Sport Import's future and continuous growth were therefore also safeguarded with regard to its needs for space.
1997 - Ralf Fischer joins management
n 1997, Ralf Fischer was appointed to Sport Import's management board. Ralf was instrumental in programming and implementing the new merchandise management system. Thanks to his expertise, the course was already set early on for digitalisation.
1998 - Felt Bicycles is founded
Together with Jim Felt and Bill Duehring, Michael Müllmann founded the company Felt Bicycles in the USA. It remained an essential and successful part of the company history for almost two decades.
2011 - Warehouse extension
Not only the company grows: so does the range of products and thus the need for space. The existing storage capacities are expanded to over 5000m2.
2016 - Launch of the VOXOM own brand for cycling accessories
VOXOM – Das Zubehör constitutes Sport Import GmbH's first own brand. Under this name, high-quality cycling accessories are offered at attractive prices.
2016 - Alexander Müllmann joins the company
Alexander Müllmann, the son of Michael Müllmann, joined the company. After completing his studies and enjoying success with an English online retailer in the cycling industry, he has been contributing his expertise to Sport Import ever since.
2017 - Launch of the SI BMX own brand
With SI BMX, Sport Import's second own brand was launched. Under this name, reliable BMX bikes for new riders are offered at attractive prices. Since then, the many years of experience Sport Import has in the BMX branch have been visible in the SI BMX product range.
2017 - Sale of Felt Bicycles
The Felt era came to an end for Sport Import with its sale in 2017.
2020 - Alexander Müllmann becomes the owner of Sport Import
After already joining Sport Import's management in 2017, Alexander Müllmann became the owner of the GmbH in 2020. Together with Michael Müllmann and Ralf Fischer, he is preparing the company for the future with a view to Europe and digitalisation.
2022 - Foundation of Research and Development Center
In addition to the headquarters, Sport Import opens a center for research and the development of bicycle components. The location in Oberammergau, Bavaria, offers ideal conditions as well for testing the products.
Our headquarters are in Germany, but we are European at heart. We understand the specific needs that different markets bring. That's why our salespeople are already on the road in 11 countries: Germany, Austria, Belgium, the Netherlands, Luxembourg, Denmark, Poland, Croatia, Slovenia, Bulgaria and Romania – and we ship to all of Europe with attractive freight rates.
We believe it's important to be in the field to listen to our customers. And we continue to grow.  With an international team that supports throughout the sales process from A-Z. With our experienced service team that takes care of warranty, maintenance and tuning. With 40 exciting, sportive premium brands around MTB, Road, Gravel and BMX. With a B2B webshop in seven languages. 
The demands of our customers do not annoy us; they drive us instead! Let us make your individual needs meet with our European orientation. Our employees are just around the corner.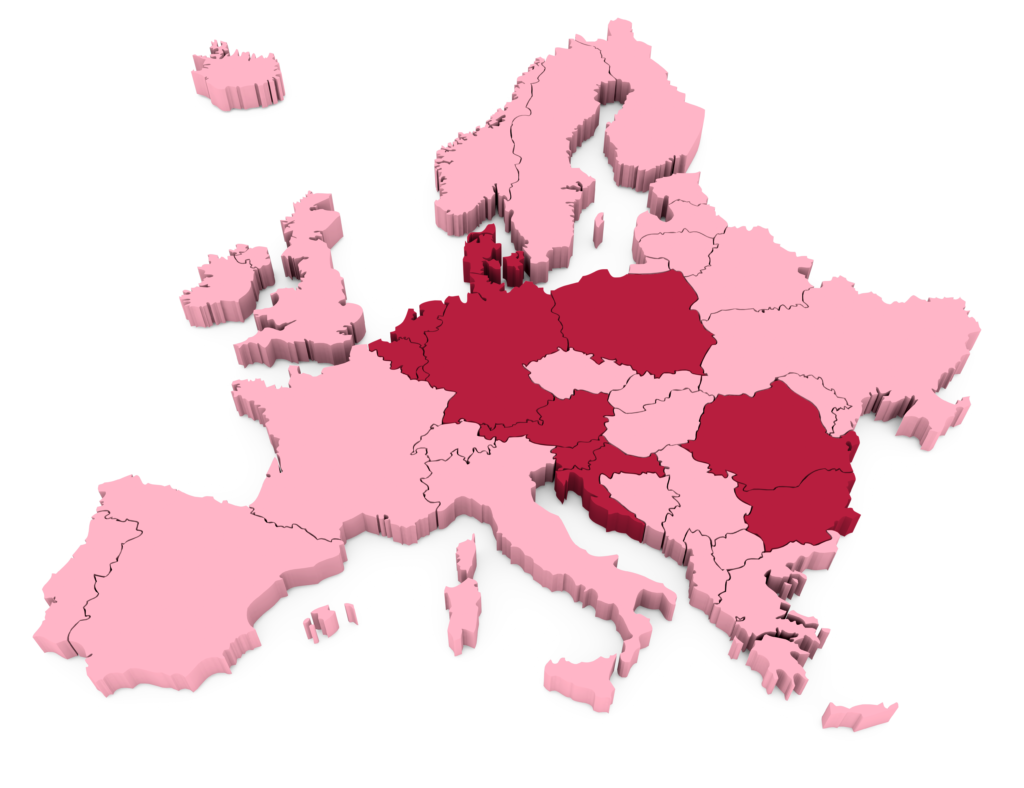 Are you a retailer? Find out how you can benefit from our know-how.
Is your brand looking for a trusted and experienced sales partner? Get in touch with our management on a confidential basis.
Are you looking for a job in the cycling industry? Here you can find our current job offers.
Google Maps laden
Mit dem Laden der Karte akzeptieren Sie die Datenschutzerklärung von Google. Mehr erfahren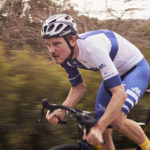 02.06.2022
Catlike now available at Sport Import
Innovative bicycle helmets and shoes
Catlike, manufacturer of innovative bicycle helmets and shoes, has chosen the expertise of Sport Import for distribution in five European countries. Starting in June, the two companies will be working together on the next chapter of the brand founded in 1996. In addition to Sport Import's European focus, the overall package of sales, logistics, service and marketing is key.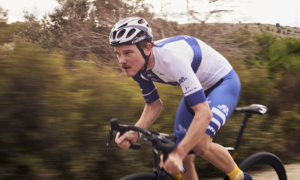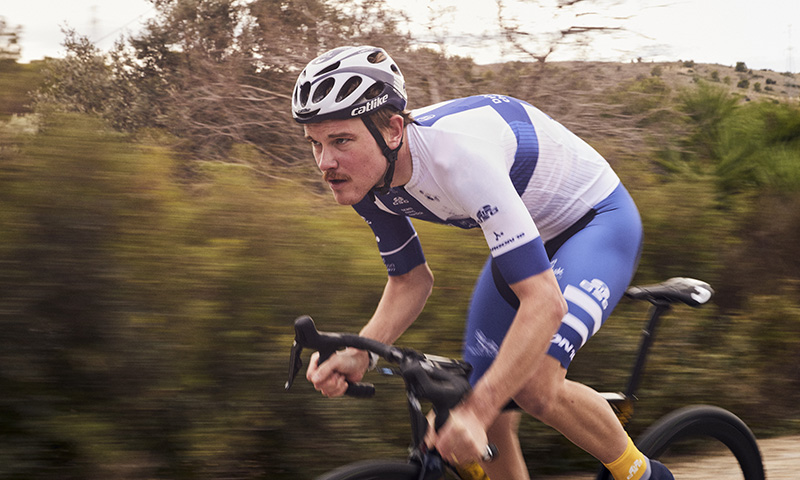 Edewecht: Just over a year ago, it was announced that the long-established brand Catlike would be part of the Polisport Group in the future. After moving times, the course was thus set for a restart of the Spanish helmet specialist. Now it is official that the distribution for the markets Germany, Austria, Poland, Bulgaria and Romania will be taken over by the European distributor Sport Import from Edewecht. As a result, over 20 years of helmet innovation meets 40 years of know-how in distribution.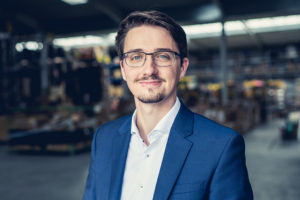 "Catlike is deservedly a well-known name. With innovative products and a clear vision for the future, we are now teaming up to be even more successful together. Catlike fits seamlessly into our portfolio with its sportive helmet and shoe range," explains Alexander Müllmann, owner and managing director of Sport Import. "Our dealers will benefit as of now: the products are already in our German warehouse and can be ordered via our B2B webshop."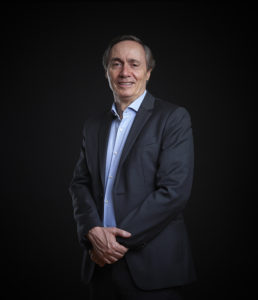 The CEO of the Polisport Group, Pedro Araújo, also comments this partnership: "It is with great enthusiasm that from now on we will start to work with Sport Import as our distributor for Germany, Austria, Poland, Romania, and Bulgaria. The experience, know-how, and great support of Sport Import give us a lot of confidence, also when it comes to the logistics and customer service fields. With this partnership, we can share not only our cycling range, but also our values of innovation, passion, experience and commitment with these strategic markets."
Catlike is continuously pushing the research and development of new materials and technologies. The result is helmets and shoes worn by winners of numerous world-class competitions. New products from Catlike are already announced for this year.
Read full post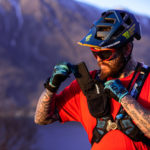 25.05.2022
Sport Import takes over USWE distribution
New brand
USWE and Sport Import will be joining forces from May 2022. The Swedish producer of innovative bicycle backpacks entrusts the Edewecht based company with the distribution for a total of ten countries. USWE is a perfect addition to the portfolio for the distributor Sport Import, which is already responsible for many sportive, innovative premium brands.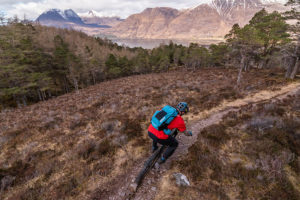 Edewecht: "No dancing monkeyTM" – that's the promise of backpack producer USWE from Malmö. What is meant is that anyone using products from the Swedish brand will not notice that they are actually wearing a backpack even during extreme physical activity. Because unlike other manufacturers, they do not bounce back, forth and sideways, thanks to the patented harness technology. It has already won various design and outdoor awards and, more importantly, many satisfied customers.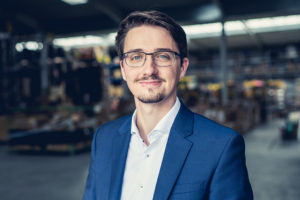 Alexander Müllmann, owner and managing director of Sport Import is excited about the new brand: "USWE fits very well into our portfolio: With a clear mission and well thought-out products, they offer an excellent addition to our sportive portfolio." The company of Müllmann will be responsible for USWE distribution in no less than ten European countries. In addition to Germany and Austria, these include BeNeLux, Poland, Slovenia, Croatia, Bulgaria and Romania.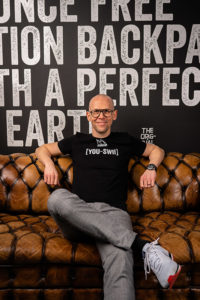 "We have admired and respected the German market for many years, and therefore chose a time to enter it when we were sure that we could go toe-to-toe with the major manufacturers there. With Sport Import as an excellent and European-minded partner, we are looking forward to hitting the ground running even more than only the German market," says Karl-Johan Engdahl, founder and marketing director of USWE.
Backpacks from USWE are available with and without hydration bladder, protectors and other useful features that are perfectly designed to meet the needs of bikers. Dealers can purchase USWE products via Sport Import's B2B webshop.


Read full post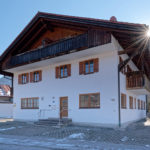 01.03.2022
Sport Import establishes dedicated center for Research and Development
New location in Bavaria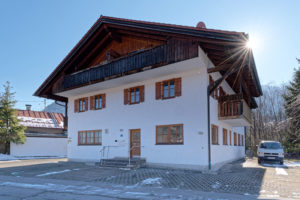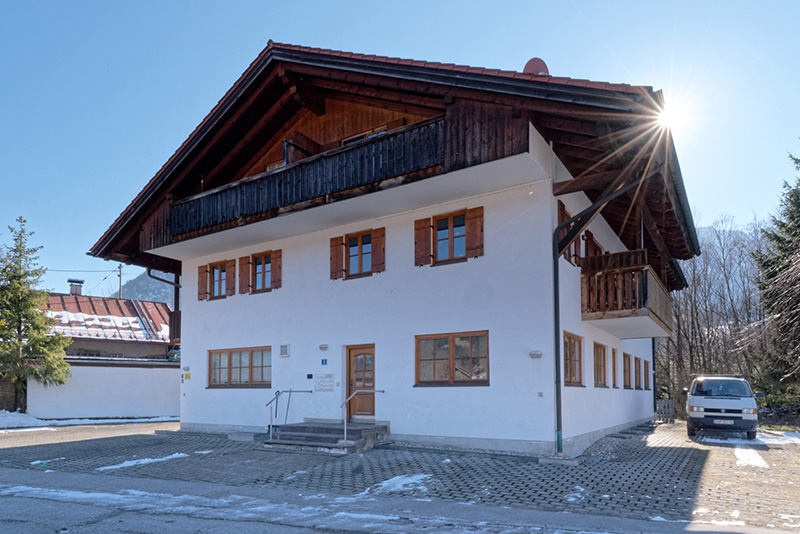 Oberammergau: Sport Import, based in Edewecht, Lower Saxony, is opening its own research and development center in Bavaria on 01.03.2022. The company announces this news shortly before its 40th anniversary. Alongside product development, on a total of 160 m2 testing and prototype construction are to be located there. The first products from the think tank will already be presented at Eurobike tradeshow.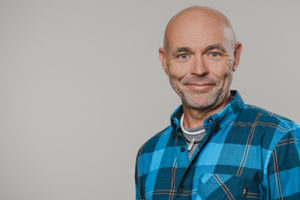 Swen Lauer, who has deep roots in the bike industry, is head of the center. He looks back on numerous professional stations in the development of products. A large number of patents also originate from Lauer's pen. Common to the company history of Sport Import are his origins in BMX and today's passion especially for MTB and Gravel. Michael Müllmann, founder and CEO of Sport Import explains the collaboration that led to the founding of the think tank: "Swen and myself have been in contact for many years and time and again we have discussed ideas together. At some point, we agreed that now is the time to bring these many ideas to life."
For Müllmann, the decision for the new location is nothing but consistent: "In Oberammergau, we are in the middle of an environment where we can test products from our development center under ideal conditions. No matter what kind of cycling the components are intended for. In addition to the landscape and the local bike park, however, the buzzing rider scene is also an important factor." Swen Lauer adds, "We want to think products out of the box, but always keep our ear close to the market. Direct feedback and the involvement of the local community are incredibly important to us." Exciting companies based in the region, some of which are cooperated with in development and production, round off the choice of location, Lauer adds.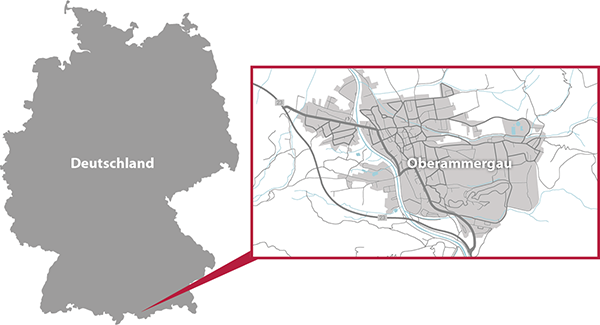 Sport Import is currently looking for additional research and development staff for the site. Interested applicants can contact Swen Lauer directly at hr@sportimport.de.
Read full post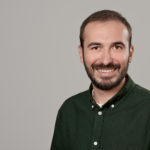 08.02.2022
Sport Import with dedicated sales representative active in Romania
Staff increase with symbolic character
Since August 2021 Sport Import is the sole distributor for all SRAM brands in Romania. Since autumn, the country is now served by a Romanian sales representative in the field. For the distributor and brand specialist from Lower Saxony, it is a reinforcement with symbolic power.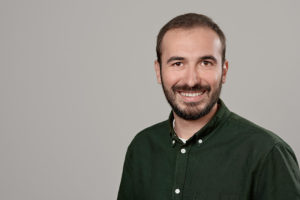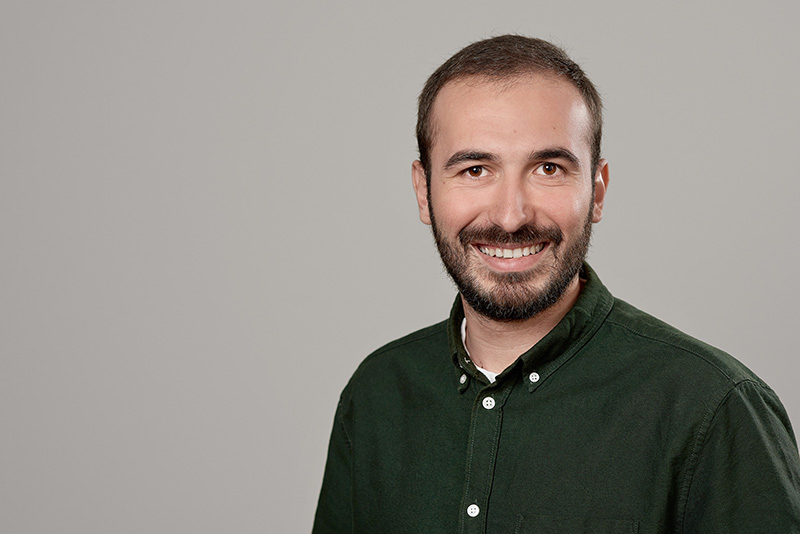 Edewecht: Sport Import strengthens itself for a further European country. With Stefan Draganescu, a dedicated sales representative for Romania has already been on board since fall 2021. He is supported by Sport Import's internal sales and service department. Already in the summer of 2021, Alexander Müllmann's company reported to be the sole distributor of the SRAM Group for Romania with immediate effect. However, these are not the only brands that Draganescu can offer local specialist retailers in Romania: From its broad portfolio, Sport Import holds the distribution mandate for Romania for over 20 brands.
"We know the challenge of building up new markets. First of all, it's a lot about trust. It is important for the local retailer that we are there for him in all matters, and for the long term," says Michael Müllmann, founder and managing director of Sport Import. "Of course, it's fantastic to be able to operate with so many brands in a highly exciting and emerging market like Romania. We aim to be a partner to local retailers at all levels, whether it's sales, sales support, service or warranty work," adds Sales Manager Andreas Mehmcke. This also includes the company's own B2B webshop, which is already available in Romanian as well.
Stefan Draganescu has been working in the industry for many years and is already the fourth European reinforcement for Sport Import within a short time. The sales representatives team for Europe thus grows to a total of 9 members. This is another reason why it is a recruitment with symbolic power. It is important for the managers at Sport Import to emphasize that they offer equal attention and support to all markets. "We don't make the mistake of underestimating a country that may not get the full attention of other companies. Right from the start, Romania was for us a complete and equal part of our sales structure. We return the trust placed in us," Müllmann emphasizes.
Read full post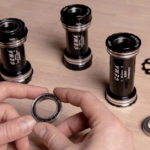 27.01.2022
CEMA Bearings now available at Sport Import
New brand in the portfolio
The origin of CEMA is based on the idea that ceramic bearings can make industrial processes more efficient. Today, the Taiwanese manufacture high-quality bearings for bicycles and are true specialists in the field. What can become highly complex on the technical side should, above all, be worry-free and perform as well as possible for the user. That this is the case is also proven by the fact that CEMA bearings and components are used by cycling teams in the UCI WorldTour.
Kristina Jordan, Category Manager at Sport Import, is delighted with the new brand in the portfolio: "With CEMA we offer our customers a real problem solver with a deep as well as broad range of products. Thus, CEMA also has suitable and high-quality solutions for more specialized frames – of course with excellent availability for our customers. For retailers, there are assortment cases for the workshop and helpful tools and overviews for easy identification of the right parts." A special filter option in the B2B webshop also makes it easy to identify the right products when placing orders.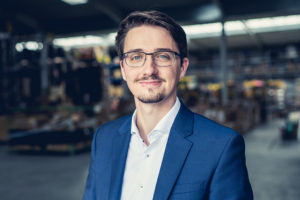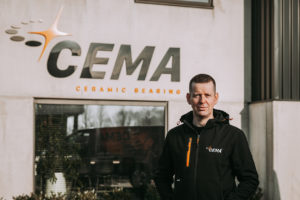 Commenting on the cooperation with Alexander Müllmann's company, Ronny Theunissen from CEMA says: "We were looking for a reliable and experienced partner who could bring our full product range to the market. We are fortunate to have found this in Sport Import. This partnership will contribute to the further growth of CEMA Bearing in Europe."
Sport Import distributes CEMA products in Germany, Austria, Luxembourg, Slovenia, Croatia, Bulgaria and Romania. Retailers can purchase them through Sport Import's B2B webshop.
Read full post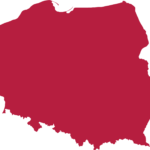 10.12.2021
Sport Import enlarges team for Poland
Two sales representatives and one colleague in the back office
Sport Import reports a further increase in its staff. Since the fall of 2021, the Polish market is now served by two sales representatives. Jakub Modrzejwski, who has already been active in Poland since the fall of 2020, and Jerzy Jarząbek provide customer advice and support to dealers on site. Tomasz Suchaja in the back office in Edewecht completes the team.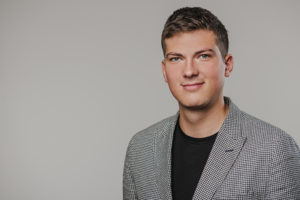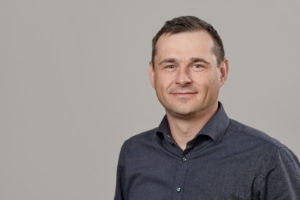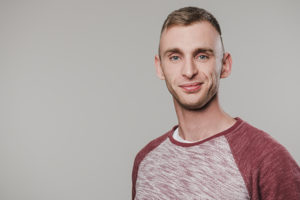 "As a brand distributor, our top priority is to provide dealers with optimum service. The large, important Polish market demands corresponding attention. We are very pleased that, in addition to Jakub and Jerzy in the field, we can now also offer telephone advice in Polish through Tomasz in the office," says Alexander Müllmann, owner of Sport Import. Also the B2B webshop of Sport Import has been available in Polish for some time now.
Jakub Modrzejwski is responsible for the postal code areas 0, 1, 5, 6, 7 and 8, while Jerzy Jarząbek is responsible for the postal code regions 2, 3, 4 and 9.
Read full post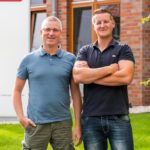 25.11.2021
Sport Import strengthens sales force for Austria
Second sales rep comes on board
Sport Import strengthens for the Austrian market. Sergej Kaučevič will be looking after the customers of the distributor from Edewecht in the zip code areas 10…-12…, 23…-27…, 70…-75… as well as 80…-86… with immediate effect. Alongside Martin Hohenberger, he is already the second field sales representative for Austria. Together with Torsten Büscher and Hans-Jürgen Knurbein in back office, the team for Austria thus consists of a total of four people.
For Sport Import, the growth in personnel is a further step on the mission of Europeanization. And it is essential in order to be able to cover the Austrian market in the best possible way: "Austria is a highly exciting market for us and our brands, which we want to pay attention to in the same way as we do in our German home market. Our many years of steady positive development have shown that we would be well advised to strengthen ourselves further in this regard. In this way, we can best serve our local customers – Sergej is also well established in the bike industry and brings extensive know-how to the table," reports Andreas Mehmcke, Sales Manager at Sport Import GmbH. In addition to southeastern Austria, Kaučevič is already on the road for Sport Import in Slovenia and Croatia.
The Sport Import team can be reached by Austrian dealers at +43 (0)800 801 870 or email info@sportimport.de.
Read full post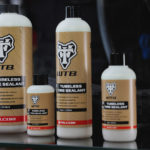 15.10.2021
WTB launches Tubeless Tire Sealant
The finale piece of the puzzle for the TCS System
GARDA, ITALY –  TCS Tubeless Tire Sealant is a dependable, thoroughly-tested sealant formula that completes WTB's patented TCS system of tubeless tires, rims, wheels, valves, tape and sealant. WTB's proprietary formula quickly repairs ¼" (6mm) punctures by encapsulating fibers and crystalline particles within the puncture to create a flexible, long-lasting repair. TCS Tubeless Tire Sealant uses an ammonia-free tackifying process to seal punctures rather than the evaporative effects of many ammonia-based formulas. As a result, our sealant performs better in wet, unforgiving conditions where other sealants have trouble clotting due to minimal evaporation. WTB sealant also features synthetic latex to reduce the risk of an allergic reaction for individuals with allergies to natural latex products.
The formula for optimum performance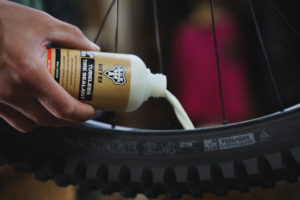 TCS Tubeless Tire Sealant is optimized for temperatures down to 15°F (-9.4°C), which increases sealing performance without altering the formula for extremely cold conditions. Competitors' formulas often use more antifreeze in order to operate in temps down to 0°F or below. Accepting higher minimum temps allowed WTB to improve sealing performance by reducing the amount of antifreeze and replacing it with additional synthetic latex.
Sealant may seem like a fairly straightforward product to develop. It simply has to sit in a tire and seal punctures, right? Even if it were that simple, we had no desire to relabel somebody else's formula and call it good.  We developed and thoroughly tested our sealant for two years to be completely confident that TCS Tubeless Tire Sealant is the best option for quickly and dependably repairing ¼" (6mm) punctures.
Different product sizes for every application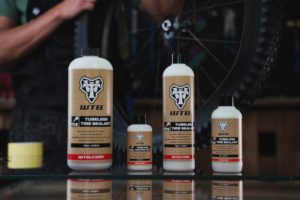 TCS Tubeless Tire Sealant is available in four sizes; 4oz and 8oz bottles for installing up to four tires and larger 16oz and 32oz bottles for every workbench. All bottles feature measuring gradients in both ounces and milliliters to easily determine how much sealant is being poured. Our all-new TCS Tubeless Tire Sealant is currently available in Europe and will be available on bike shop shelves across North America this fall.
About WTB
Founded in 1982, WTB was formed in Marin county, the birthplace of mountain biking, to design better bicycle products. Renowned for saddles, tires, rims and grips, this rider-driven company continues to push the boundaries of what's possible through an unrelenting spirit of innovation and passion for two-wheeled adventure.
About TCS
TCS (Tubeless Compatible System) is our standardized tubeless rim/tire system designed to meet international ETRTO standards and provide the most reliable tubeless system available. TCS Tubeless Tire Sealant is an integral part of the TCS system because it creates an airtight seal that also improves riding performance and prevents flats. WTB's complete line of TCS tubeless products includes tires, rims, wheels, tubeless sealant, valves and tape.
Read full post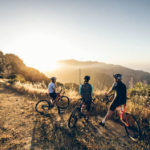 12.08.2021
The XPLR Collection - SRAM, RockShox, Zipp
Three trusted brands - Infinite ways to gravel!
What is gravel anyway?
A category? A style? A way of life? 
The short answer is "yes"—gravel's whatever you want it to be. Go where you want and unlock unlimited adventure right from your front door. 
SRAM created the new XPLR collection to help you define your own ride style.
Three trusted brands. Three sets of products. Designed to give road riders, mountain bikers, and gravel grinders unlimited new ways to get after it.
SRAM – Drivetrain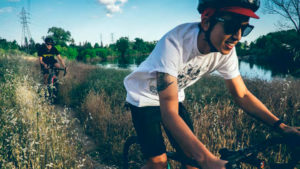 The XPLR collection is designed for tackling rugged and variable terrain on a drop bar bike.
Built for today's riders, XPLR components provide more comfort, control, and capability. Go ahead and take the long way home.
XPLR eTap AXS rear derailleurs
If your ride doesn't feel complete until you get a little dirt on your tires, you know the importance of capable components that can tackle anything. The SRAM XPLR eTap AXS rear derailleur is a dedicated 1x specific unit designed for use with XPLR 10-44T cassettes. It makes for an uncluttered drivetrain that takes on pavement and singletrack with equal aplomb. Wireless and proven eTap shift logic, AXS connectivity, and advanced chain management mean this derailleur does exactly what you want when you need it. 
XPLR 10-44 cassettes
Make that daily ride from your front door a little spicier with some dirt. The 440% range of the XPLR 10-44T cassette provides smooth gear progression when you're sweating up gravel climbs, and tight jumps on the high end for when it's time to drill it on asphalt. Shift features on each cog are optimized for electronic shifting, so you'll get fast, smooth, and precise shifts every time.
New direct mount 1x cranksets
We pioneered the 1x drivetrain, and the SRAM RED and Force 1 cranksets evolve the innovation. Lightweight and stiff direct mount 1x chainrings in sizes from 38-46T mate with durable carbon arms to place your bike's gear range in the sweet spot for your needs, with minimal complications. Our game-changing X-SYNC narrow-wide chainring technology keeps your chain where it needs to be, a new wide stance option provides maximum tire clearance, and our XPLR 10-44T cassettes take care of the range. So you can focus on the fun. 
Force 1 Wide crankset
We pioneered the 1x drivetrain, and the SRAM Force 1 crankset evolves the innovation. It's lighter, stronger, and simpler—non-aero chainrings can now be installed with a single tool. Wide variant cranks accommodate the largest of tires for your 1x gravel machine.
RockShox – Suspension
Give gravel some travel. RockShox brings the party to gravel. With a new fork and dropper post.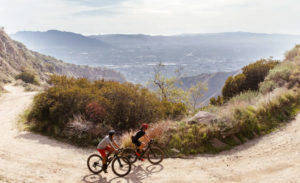 With so many riders getting off road, it was only a matter of time before RockShox found its own small rock rhythm. Built from the ground up to gravel, the new Rudy tackles rough roads with ease and features enough travel to keep your ride comfortably in control when curiosity takes you off the beaten path. Matched with the fresh Reverb AXS XPLR dropper post, we've created an all-new design complete with built in compliance to really open it up on new terrain. It's time to give gravel some travel (we've been waiting to say that). 
Rudy Ultimate XPLR
The new Rudy is a perfect match for your gravel bike. It's energy-efficient for straightaways and offers enough travel to keep you comfortably in control when things get rough. Built around the Charger Race Day damper (our lightest damper ever), everything is custom designed with gravel in mind. It's lightweight enough to make a road bike proud, and our new Solo Air spring is specifically tuned for this travel light option. Riding with Rudy is one fun way to gravel.
Reverb AXS XPLR
Why not craft a gravel-specific dropper post? The new Reverb AXS XPLR dropper post delivers more control, confidence, and fun to gravel riders everywhere. We created an all-new design complete with new air-only internals featuring built in compliance that we call ActiveRide. Enabled by SRAM AXS technology, create the ultimate personalized cockpit with next level interaction, personalization, and connectivity across all AXS enabled components.
Zipp – Wheelset, tire, handlebar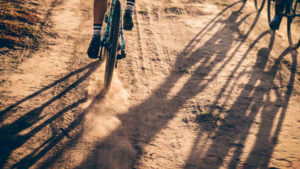 Roll with it. Zipp smoothes your ride with a purpose-built gravel wheelset.
101 XPLR wheelset
The 101 XPLR is our first purpose-built wheelset for gravel. Thanks to our MOTO Technology, this wheelset arms gravel cyclists with more control and durability over harsh terrain, providing a smooth ride quality that helps reduce rider fatigue. That means a more comfortable ride. Think of it as a magic carpet ride over primitive roads, especially with large tubeless tires at lower tire pressures. This wheelset is ideal for gravel racing, adventure or any long day in the saddle. 
G40 XPLR tire
The tire's casing and bead-to-bead puncture protection strip navigates the fi ne line between supple and stiff so that grip and performance do not suffer while making an incredibly durable gravel tire.  The G40 XPLR 40mm width was carefully selected to be most effective with its tread pattern while also fulfi lling riders' evolving preferences for wider tires for gravel events and off-pavement riding 
Service Course SL-70 XPLR handlebar
Updated distinctive Zipp cosmetics
70mm reach and 115mm drop allow a comfortable hoods position and a shallow drops position
5° drop flare and 11° drop outsweep creates a drops position 6cm wider than hoods
Ergonomic top with 3° backsweep
Matte Black nano blast aluminum 
Three brands. Infinite ways to gravel.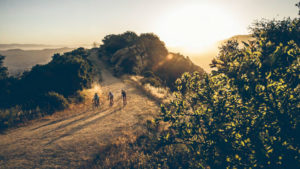 The XPLR collection from SRAM, RockShox, and Zipp celebrates a new era of drop bar riding with three product sets to make gravel yours. Every upgrade works great by itself or all together. So pick a path, or mix and match galore. After all, gravel is what you make it.
Discover the XPLR Collection in the Sport Import Webshop
Read full post
06.08.2021
Sport Import becomes TIME Sport distributor for Germany, Austria, Bulgaria and Romania
Representation completes the SRAM brand range
Sport Import is proud to take over the distribution of TIME Sport products. As a long-standing, trusted partner of the SRAM Group, TIME Sport completes the SRAM brand range at the Edewecht-based wholesaler. The distribution for TIME covers the countries Germany, Austria, Bulgaria and Romania. The distribution for the above mentioned countries is another important step on the mission of Europeanization at Sport Import.
In February of 2021, SRAM had announced the acquisition of the entire range of road and mountain pedals, cleats, and related patents of TIME Sport. Both, SRAM and TIME Sport, have a long history of innovative product development dating back to 1987. SRAM is committed to preserving TIME's heritage and legacy of quality and innovation.
SRAM has completed construction on a brand new Portugal-based TIME Sport development and production facility. The new location is in Coimbra, near the SRAM chain and Zipp wheel factory. The transition is nearing completion, and production has begun.
TIME products will soon be available for order in the Sport Import B2B webshop.
Read full post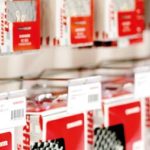 29.07.2021
Sport Import to extend SRAM distribution into Bulgaria and Romania
To better serve dealers and riders, SRAM is extending its distribution in Europe. Sport Import, based in Edewecht (Germany), will from August 1st 2021 also be active in the Bulgarian and Romanian markets with the entire portfolio of SRAM brands: SRAM, RockShox, Truvativ, Zipp and Time. Sport Import will share the distribution in Bulgaria with Velomania and will be the only distributor in Romania.
Michael and Alexander Müllmann, Sport Import General Management, commented on the changes: "Entering the bike market in Bulgaria and Romania is an important strategic step for Sport Import in our mission to make our product portfolio available to European bicycle dealers. Bike shops and consumers will now be able to enjoy the complete offerings of all the exciting and innovative SRAM brands via Sport Import. Dealers are going to have an easy time finding and ordering the product they want in our state-of-the-art webshop. For any questions that may come up, we've got our sales and service teams ready to help and offer advice. With 30 years of experience in technical support, our company will take care of any warranty issues on their SRAM bike ride experience. We are also ready to carry out tuning requests or repairs after the warranty period expired."
Ian Young, SRAM's Director of Aftermarket Sales EMEA/APAC, added: "Sport Import have been a trusted part of the SRAM Distribution family for many years and share our core values through all of their employees. Its that trust that enables us to make this exciting step with them into several new markets. We are excited about how this partnership will now support new dealers and riders over the coming years and open up SRAM and its products to new opportunities."
Read full post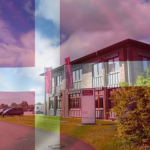 16.06.2021
Sport Import is granted Denmark distribution for Lezyne
Lezyne products stand for engineered design and have won numerous awards since the beginning. The manufacturer is now awarding distribution rights for the Danish market to Alexander Müllmann's sales organization. The Edewecht-based distributor is thus further expanding its activities in Europe.
When former professional triathlete Micki Kozuscheck founded Lezyne in 2007, he wanted to take the product design of bicycle accessories to a new level. The pursuit of perfect function and premium looks still drives the innovative company today. Lezyne manufactures under this guiding philosophy, among other things, pumps, lamps, multitools, tubeless accessories and CO2 systems, as well as GPS devices. The products are designed by American and Taiwanese engineers together as a team.
The distribution in Denmark entrusts Lezyne from now on the company Sport Import – in 2021 initially non-exclusively, then from 01.01.2022 as the exclusive distributor for the Scandinavian country. Lezyne and Sport Import have already been working together successfully in the German market since 2014. With the expanded cooperation in Denmark, Lezyne relies on a well-known, powerful partner with over 35 years of experience. For Sport Import GmbH, the step represents an important and at the same time logical expansion of its European sales activities: Lezyne is an integral and steadily growing part of its portfolio.
Read full post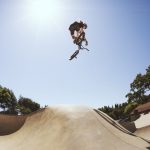 12.04.2021
Verde Bikes – Back in Europe!
For a long time, Verde had disappeared from the European market. Now the US Americans, founded in 2007, are back on the continent.
Not new, but finally back: Verde is not a blank piece of paper. Founded in 2007, Verde caused quite a stir. With a lot of color, the Americans cleaned up the BMX market, which was dominated by black at the time. A large fan community quickly formed. With falling demand for BMX bikes, Verde said goodbye to the European market in 2012. Now the eight-year dry spell ends. For the new start, Verde is relying on BMX expertise in distribution: European sales will be handled by Sport Import GmbH from Edewecht.
An old contact and a common opinion ensured that Verde and Sport Import agreed to work together in 2020. The way back to Europe was a done deal. The choice is only logical for both: Sport Import's roots lie in Berlin in the 1980s. That's where it all began for the wholesaler, now based in Edewecht near Oldenburg, with the import of BMX bikes.
The first Verde delivery as part of the new connection is now on its way. The BMX scene can look forward to fresh wheels: Simple, clean, classic. That's the promise of Verde's slogan. They can be purchased through Sport Import's stationary dealers throughout Europe as well as online retailers.
Read full post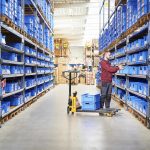 01.04.2021
Paperless Shipping at Sport import
Sport Import GmbH has been using paperless shipping since mid-March. The next obvious step in digitalisation brings several advantages for customers.
Being a reliable partner for the retailers also means making the processes as simple as possible. With this in mind, Sport Import has been consistently pushing ahead with digitalisation for years. The distributor from Edewecht relies on customised systems from its own IT department. They see themselves much more flexibly positioned than would be possible with standard solutions.
"Digitalisation is not an end in itself for us. We love and live personal contact with our dealers. However, this does not exclude that we set up our processes digitally and lean – quite the opposite," says Ralf Fischer, Managing Director of Sport Import GmbH. Through this approach, contact with the specialist dealers is concentrated on professional exchange and advice. Fischer runs the company alongside Alexander and Michael Müllmann and is responsible for accounting, IT, logistics and service.
Having already introduced e-billing last year, paperless shipping is the obvious next step. In addition to eliminating the printing of packing lists, the project has other advantages for the dealer: Every package that leaves the warehouse in Edewecht now receives its own SSCC (Serial Shipping Container Code). This can be scanned by the retailer using a QR code and leads directly to the packing list in the B2B shop's customer account. This way, the recipient can see at a glance which items can be found in which box. Incoming goods at the retailer are thus optimised. In addition, less paper is used and thereby the ecological footprint is reduced.
"Our dealers are very heterogeneous. We always have an open ear and implement our digitalisation projects in a way that makes things easier for everyone," says Fischer. If, despite the advantages, a partner still needs the packing lists in paper form, this is possible with a click in the settings of the B2B shop. However, the feedback from the trade is very positive: only a fraction of Sport Import's 3,500 dealers make use of this opt-in.
Read full post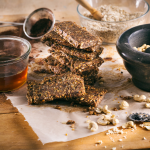 16.03.2021
Eat well, go far - Chimpanzee as new nutrition supplier in the Sport Import range
The best products are created as problem solvers.
In 2008, Josef, Milan and Ondřej needed an energy bar that was made from natural ingredients, gave enough power and simply tasted good. From then on, the founders of Chimpanzee Nutrition have been consistently implementing their sympathetically idealistic concept. Since 2021, Sport Import GmbH (Germany) has been distributing Chimpanzee products in Benelux and Austria.
After one of their tours, the three Czech cycling fanatics Josef, Milan and Ondřej decided that they would take high-quality nutrition for their passion into their own hands from then on. Simply because the products on the market were not good enough for them. However, the search for the right recipe was not just about good taste. The ambition to use only natural and high-quality ingredients has been consistently pursued from the very beginning. The chimpanzee symbolizes a strong and nature-loving athlete in this context. In addition to energy and protein bars, the product range now also includes chews, gels, isotonic drinks and shakes. In this way, all phases of training – from preparation to regeneration and muscle building – are covered.
Chimpanzee avoids artificial colors and other additives as well as industrial sugar. As an alternative, the Czechs use rice syrup. This results in a favorable glycemic index for the products and an even energy supply for the athlete, which shows that good taste and performance are uncompromisingly brought into harmony here. Almost all products from Chimpanzee are vegan. Chimpanzee's slogan "Eat well, go far" sums up the founding idea.
As holistic as the concept is conceived, as comprehensible is also the ambition to protect the environment: All products are produced in the EU. This eliminates long transport routes and keeps the ecological footprint small. The three bikers show that they are serious with their commitment to "1% for the planet": one percent of Chimpanzee turnover is donated to NGOs dedicated to environmental protection.
Chimpanzee products are now distributed by the German bicycle distributor Sport Import in Belgium, the Netherlands, Luxembourg and Austria. They can be purchased through Sport Import's stationary dealers located there as well as online retailers.
Read full post