USWE and Sport Import will be joining forces from May 2022. The Swedish producer of innovative bicycle backpacks entrusts the Edewecht based company with the distribution for a total of ten countries. USWE is a perfect addition to the portfolio for the distributor Sport Import, which is already responsible for many sportive, innovative premium brands.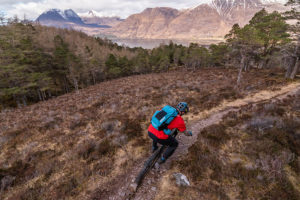 Edewecht: "No dancing monkeyTM" – that's the promise of backpack producer USWE from Malmö. What is meant is that anyone using products from the Swedish brand will not notice that they are actually wearing a backpack even during extreme physical activity. Because unlike other manufacturers, they do not bounce back, forth and sideways, thanks to the patented harness technology. It has already won various design and outdoor awards and, more importantly, many satisfied customers.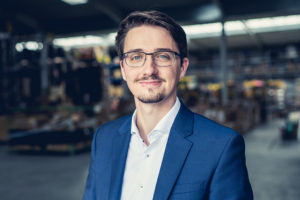 Alexander Reinfeld, owner and managing director of Sport Import is excited about the new brand: "USWE fits very well into our portfolio: With a clear mission and well thought-out products, they offer an excellent addition to our sportive portfolio." The company of Müllmann will be responsible for USWE distribution in no less than ten European countries. In addition to Germany and Austria, these include BeNeLux, Poland, Slovenia, Croatia, Bulgaria and Romania.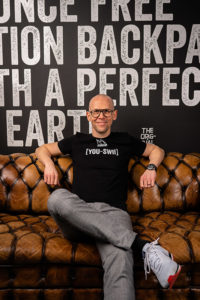 "We have admired and respected the German market for many years, and therefore chose a time to enter it when we were sure that we could go toe-to-toe with the major manufacturers there. With Sport Import as an excellent and European-minded partner, we are looking forward to hitting the ground running even more than only the German market," says Karl-Johan Engdahl, founder and marketing director of USWE.
Backpacks from USWE are available with and without hydration bladder, protectors and other useful features that are perfectly designed to meet the needs of bikers. Dealers can purchase USWE products via Sport Import's B2B webshop.